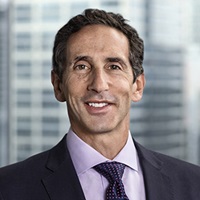 William Blair's Dan Grant was named by Forbes magazine to its 2018 Best-In-State financial advisors list released this month.
Grant was among the top 100 financial advisors in Illinois recognized by Forbes. The best-in-state rankings are based on data provided by more than 5,000 top-performing advisors from across the country, evaluating assets under management, industry experience and best practices.
"This recognition underscores the financial expertise of William Blair advisors and the personal attention they offer clients in helping them meet their business and family investment needs," said Ryan DeVore, global head of William Blair's private wealth management team. "The dedication of Dan and his team in serving clients is the hallmark of William Blair private wealth management services."
Grant and his team serve high-net-worth individuals and families, organizations and foundations to achieve their investment goals, strengthen family legacies, and endow their clients' charitable activities.