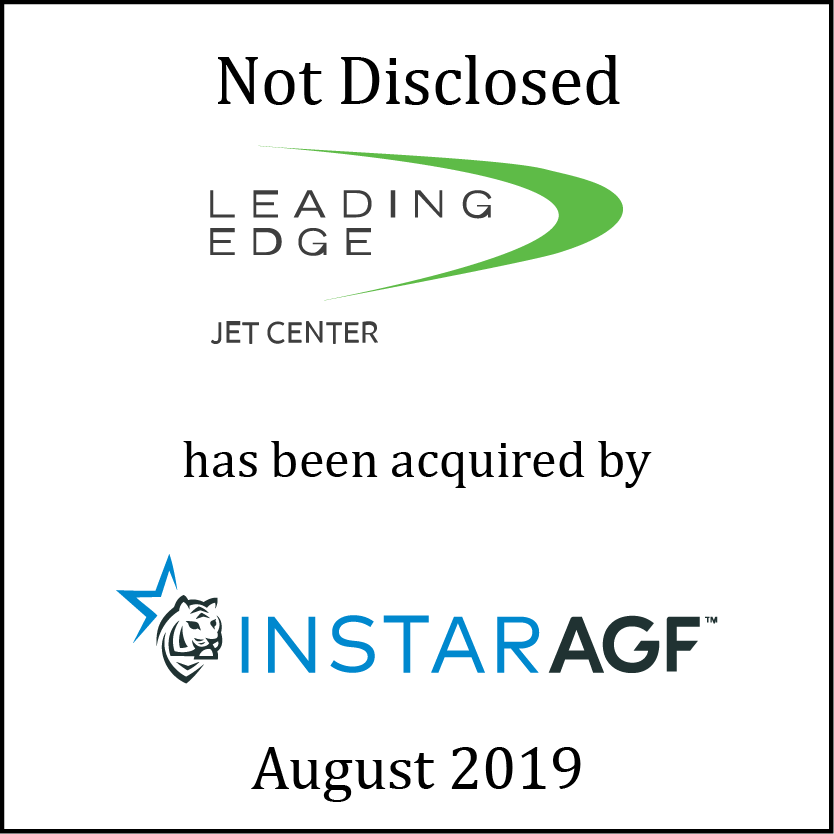 William Blair acted as the exclusive financial advisor to Leading Edge Jet Center LLC (LEJC), a subsidiary of Leading Edge Aviation, Inc., in connection with its sale to InstarAGF. The transaction closed on August 9, 2019.
Transaction Highlights
Deep sector knowledge: William Blair leveraged its deep aviation services sector expertise to advise LEJC on a successful outcome. The ADGS team has advised on four aviation services transactions over the past year, which involved the sale of seven FBOs.
Creative, successful positioning: William Blair articulated LEJC's sole-source position at its locations in the fast-growing central Oregon region, and that LEJC had significant demand for additional hangar capacity that will provide future organic growth opportunities for the business.
About the Companies
Leading Edge Jet Center, Inc., based in Bend, Oregon, operates two full-service, sole-source FBOs in central Oregon providing fueling, hangar rental, MRO, and de-icing services to both commercial and general aviation clientele.
Launched in 2014, InstarAGF is an independent alternative asset management firm with an emphasis on North American middle-market opportunities in the infrastructure sector and other alternative real asset categories.
Learn more about our industrial investment banking expertise