Software and payments technology companies continue to drive innovation in the facilitation of B2B payments as businesses seek to digitize accounts payable and accounts receivable processes. The COVID-19 pandemic further accelerated the adoption of digital solutions, though ample opportunity remains, particularly within certain vertical markets. William Blair's Technology team highlights key market trends that are making B2B payments one of the most attractive areas for investment and consolidation.
William Blair has completed several recent transactions in the B2B payments space including: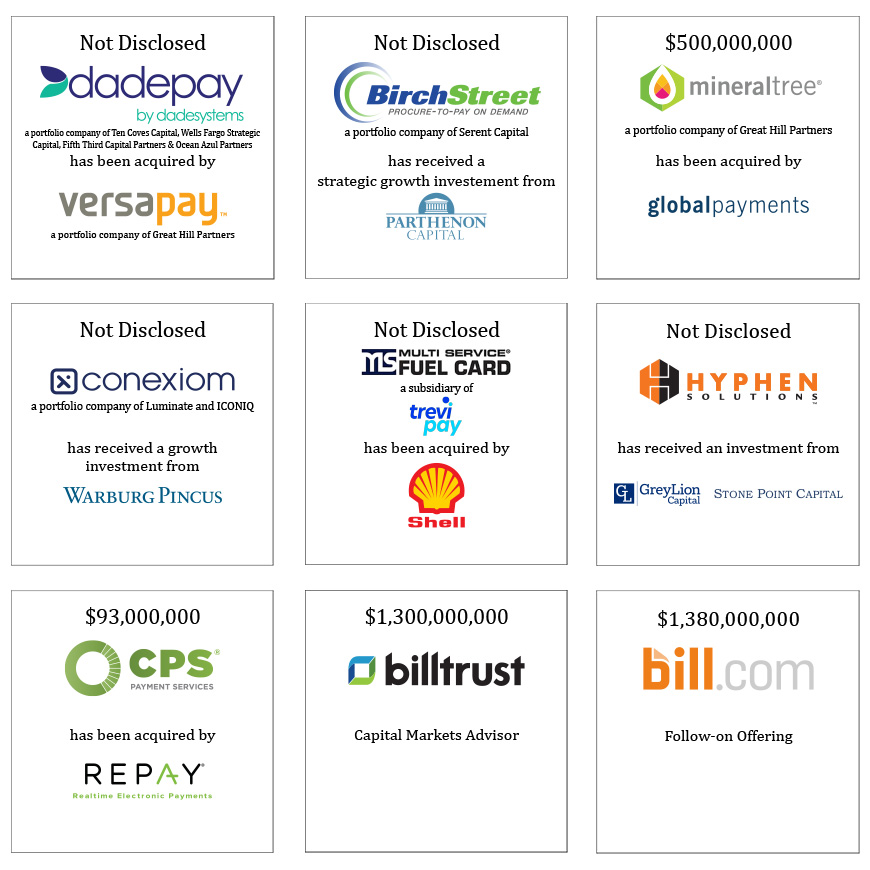 Learn more about our technology investment banking expertise.