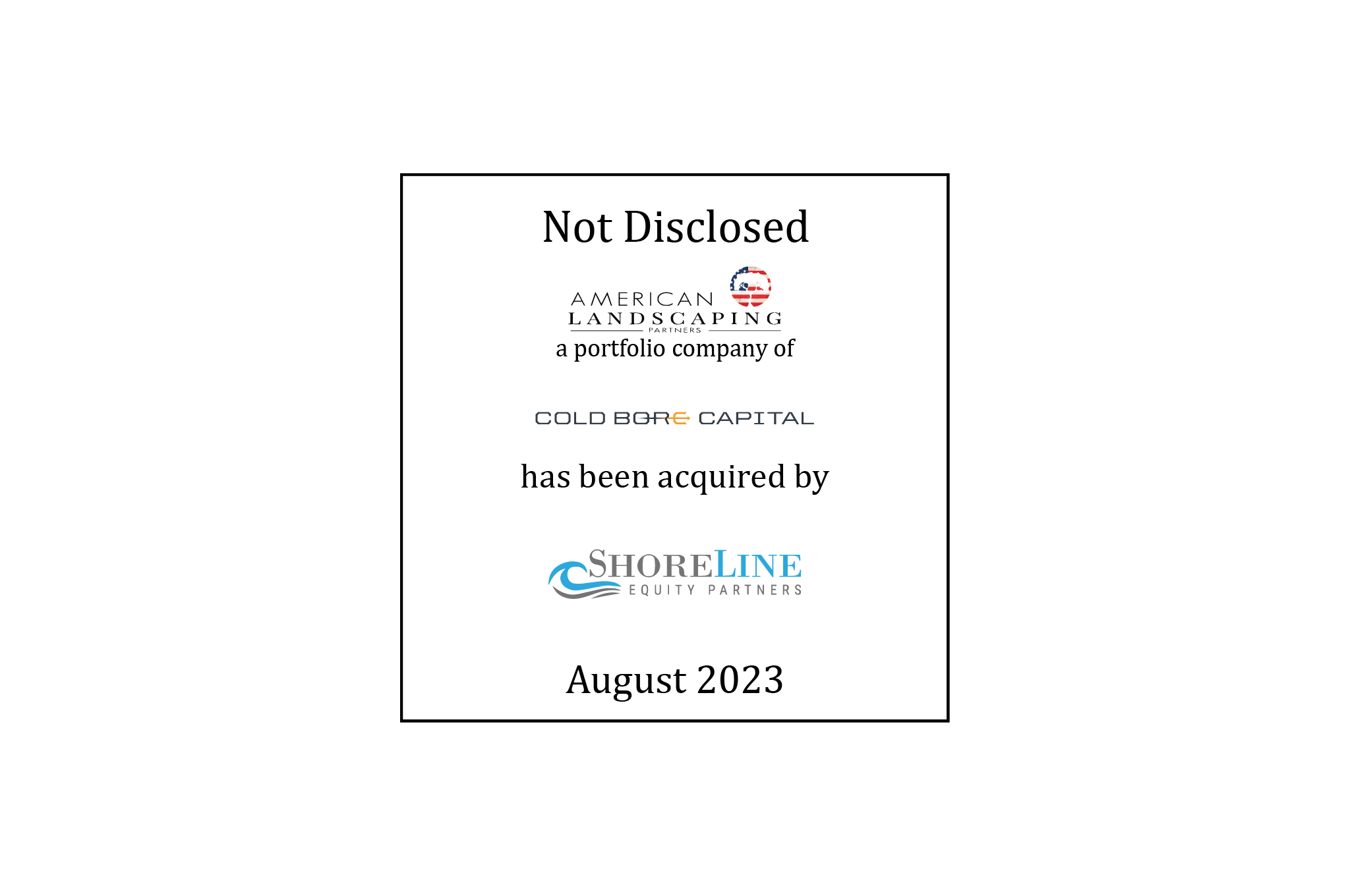 William Blair acted as the exclusive financial advisor to American Landscaping Partners (ALP), a portfolio company of Cold Bore Capital (Cold Bore), in connection with its sale to Shoreline Equity Partners (Shoreline). The transaction signed and closed on August 7, 2023.
About the Companies
Founded in 2020, American Landscaping Partners is a premier lawn care and landscaping services platform, serving customers through six branches across the Nashville, Cleveland, Pittsburgh, and Florida markets. ALP has leveraged a disciplined M&A strategy to build a strategic platform of leading local operators with long-standing local heritage, and a shared relentless focus on customer service and quality. The company services a highly recurring base of more than 5,000 residential and commercial customers annually.
Cold Bore Capital is a Chicago-based private equity firm that creates value by growing and repositioning micro-cap companies in high-growth, recession-resistant industries. Cold Bore partners experienced management teams and elite military veterans with exceptional small business owners to establish enduring companies in the healthcare, consumer services, and business services industries.
Shoreline Equity Partners is a lower middle market private equity firm focused on actively partnering with leading management teams. Shoreline follows a total stakeholder model, meaning success should be a "win-win" proposition for shareholders, employees, customers, vendors, and the communities within which the firm's companies operate. With over $750 million of committed capital under management, Shoreline seeks to lead equity investments of up to $150 million per transaction, and targets businesses with an enterprise value of $50 million to $350 million and an EBITDA of $5 million to $25 million. The firm strives to partner with management teams of businesses primarily within the specialized manufacturing, value-added distribution, and business and facility services sectors, among others.
Learn more about our consumer and retail and supply chain & commercial services investment banking expertise.