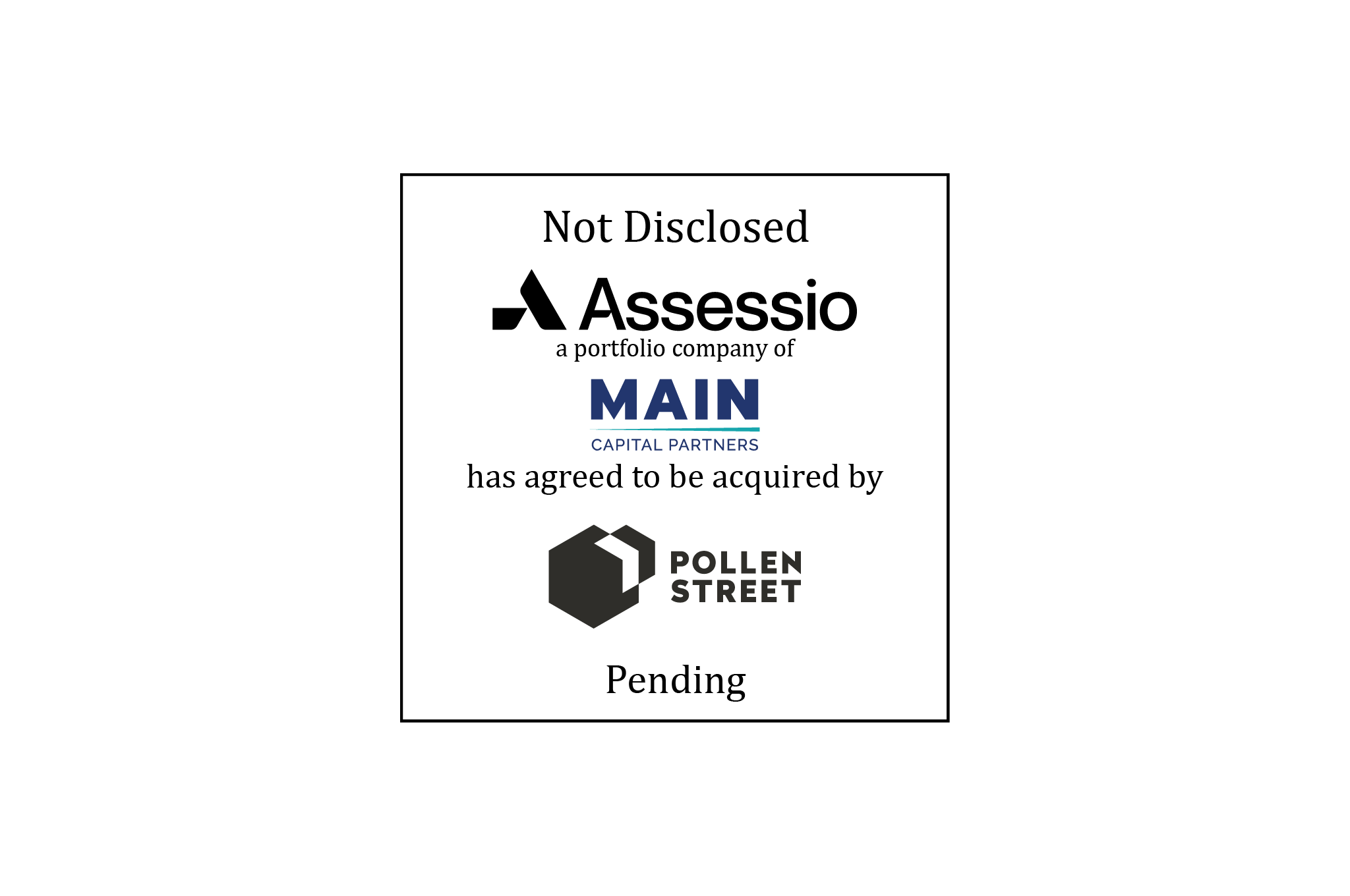 William Blair acted as exclusive financial advisor to Assessio, a portfolio company of Main Capital Partners (Main), in connection with its pending sale to Pollen Street Capital. The transaction was signed on August 18, 2023 and is expected to close during September 2023. This transaction represents the first time William Blair has sold a company on behalf of Main Capital Partners.
About the Companies
Assessio is a leading European provider of talent assessment solutions for Enterprise and SME customers. In 1954, Assessio started as a psychology research institute. Since then, Assessio has pivoted and grown into a leader in the data-driven talent assessment industry with its Software as a Service (SaaS) offering helping clients find, identify and assess present and future employees. Assessio provides its customers with a holistic talent assessment solution across recruitment, development, and performance management.
Main is a leading software investor in the Benelux, DACH, Nordics and United States. The company has 20 years of experience in strengthening software companies and works closely with the management teams in its portfolio as a strategic partner to achieve sustainable growth. Main has 60 employees and offices in The Hague, Stockholm, Düsseldorf, Antwerp, and an affiliated office in Boston. The company has more than €2.2 billion in AUM and currently has an active portfolio of over 40 software companies.
Pollen Street Capital is a private capital asset manager with more than £3 billion AUM across private equity and credit strategies. The firm's private equity strategy focuses on buyouts of middle-market companies based in Europe, driving revenue-led growth through a combination of structural market growth drivers and active management.
Learn more about our technology investment banking expertise.