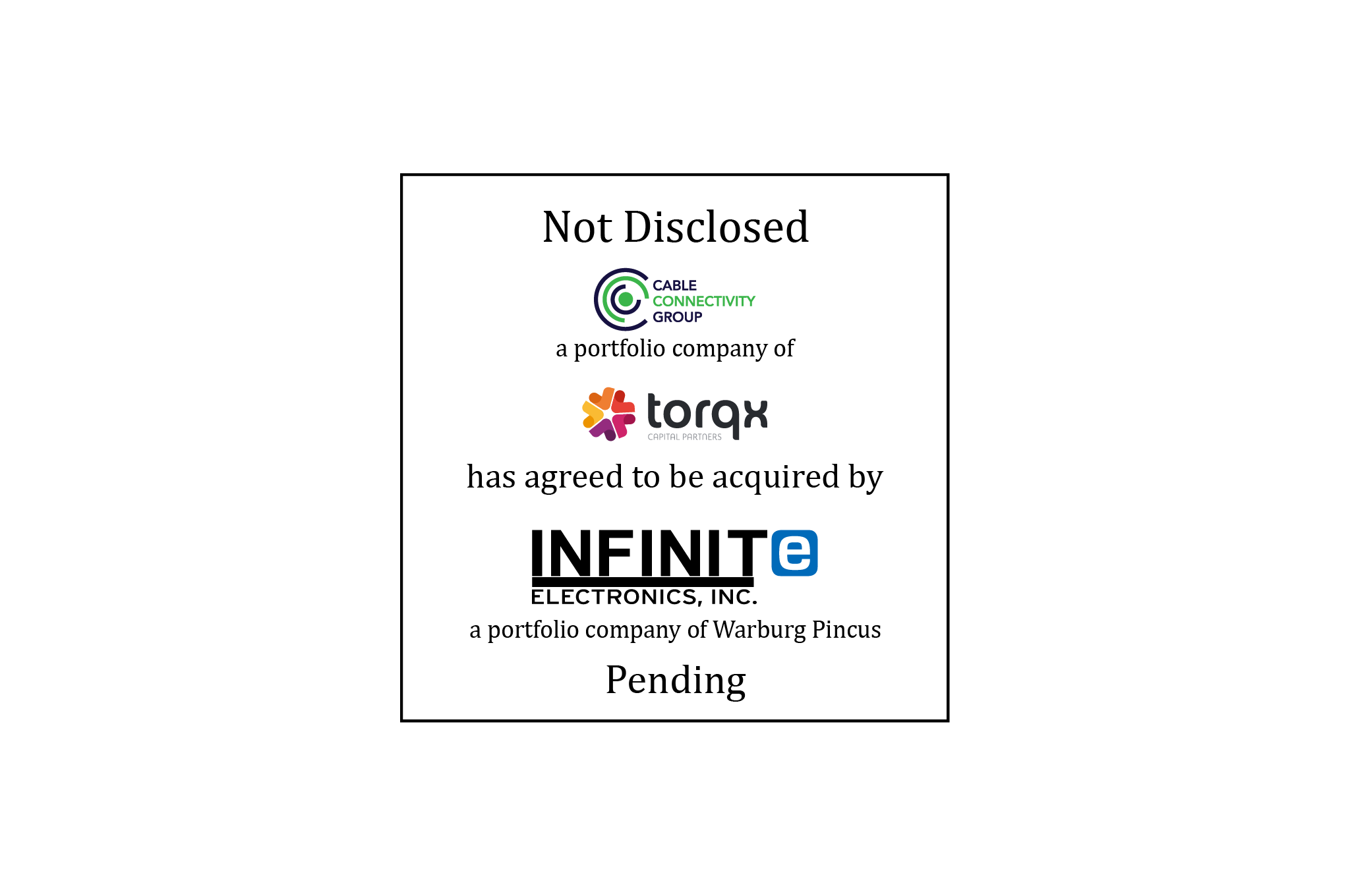 William Blair acted as the exclusive financial advisor to Cable Connectivity Group (CCG), a portfolio company of Torqx Capital Partners in connection with its pending sale to Infinite Electronics, a portfolio company of Warburg Pincus. The transaction was signed on November 8, 2022 and is expected to close in the first quarter of 2023, following customary approvals by regulatory authorities.
About the Companies
CCG is based in the Netherlands and is active in the production, distribution and assembly of specialty cables and cable connectivity solutions. The Group is the result of multiple operating companies across the Benelux, Germany, Italy, Poland and China and was previously part of the industrial connectivity business of TKH. CCG draws on a heritage of nearly 80 years in the specialty cable and connectivity industries in Europe.
Torqx Capital Partners is an independent Benelux private equity firm which invests in medium-sized companies based in the Benelux with significant value creation potential. The firm is active in a wide range of industries including manufacturing, distribution and services, leveraging the broad experience of its team and typically acquiring majority positions based on partnerships with entrepreneurs and management teams.
Based in Irvine, California, Infinite Electronics is a leading global supplier of electronic components, serving customers across industrial and electronics end markets. The business has been backed by Warburg Pincus since 2021.
Learn more about our supply chain, commercial services and technologies investment banking expertise.