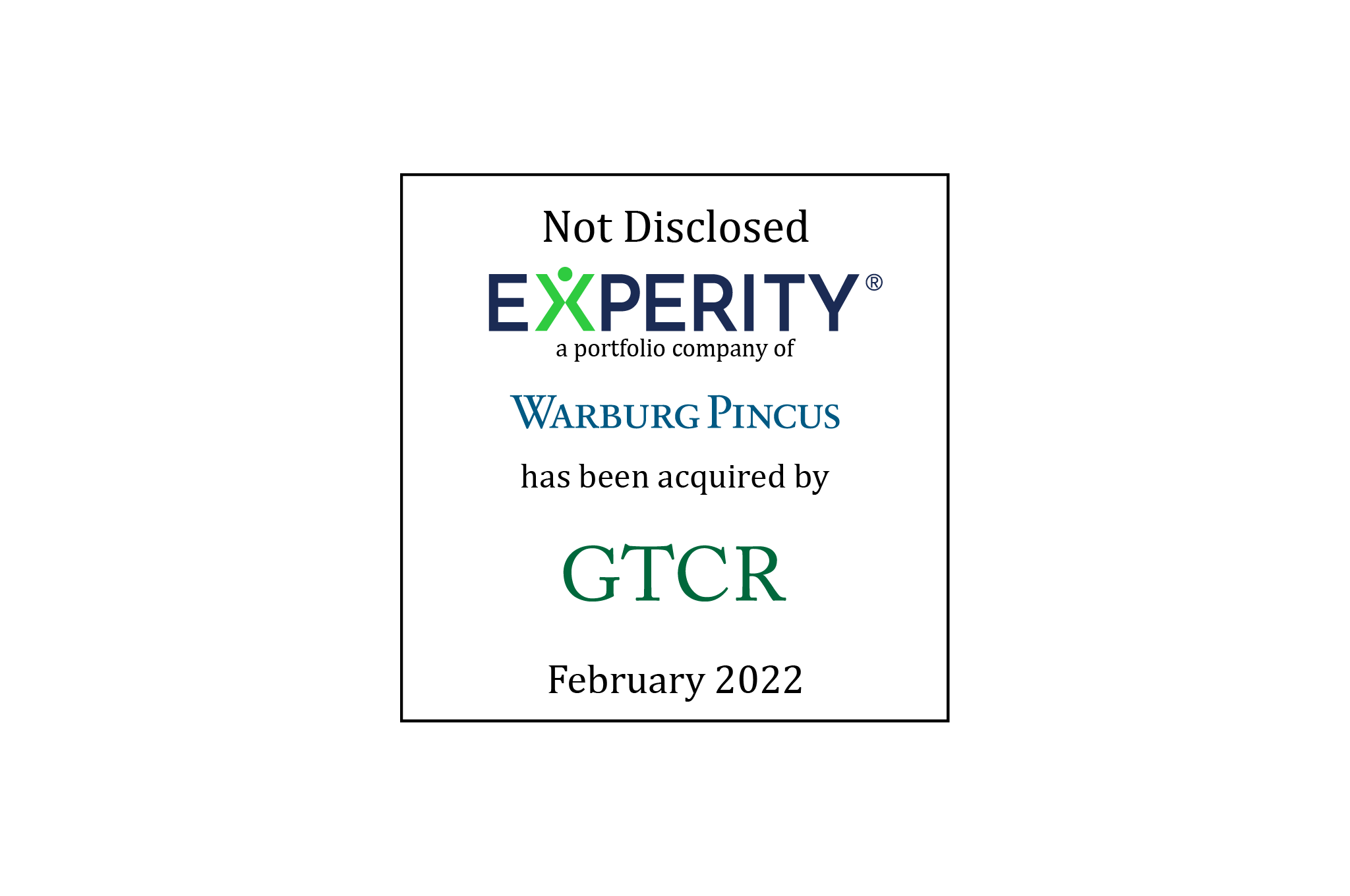 William Blair acted as exclusive financial advisor to Experity Inc., a portfolio company of Warburg Pincus, in connection with its sale to GTCR. The transaction signed on January 12, 2022 and closed on February 24, 2022.
About the Companies
Experity Inc. is the leading software and tech enabled solutions company for on-demand healthcare in the U.S. urgent care market, providing an integrated operating system complete with electronic medical record, practice management, patient engagement, billing, teleradiology, business intelligence and consulting solutions. Nearly 60% of the U.S. urgent care market runs on Experity solutions.
Warburg Pincus LLC is a leading global growth investor with more than $67 billion in private equity assets under management. The firm's active portfolio of more than 215 companies is highly diversified by stage, sector, and geography. Warburg Pincus is an experienced partner to management teams seeking to build durable companies with sustainable value. Founded in 1966, Warburg Pincus has raised 20 private equity funds, which have invested more than $97 billion in over 960 companies in more than 40 countries.
GTCR is a leading private equity firm focused on investing in growth companies in the following industries: financial services and technology, growth business services, healthcare and technology, and media and telecommunications. The Chicago-based firm pioneered The Leaders Strategy™ – finding and partnering with management leaders in core domains to identify, acquire, and build market-leading companies through transformational acquisitions and organic growth. Since its inception in 1980, GTCR has invested more than $20 billion in over 250 companies.
Learn more about our Healthcare IT investment banking expertise and Financial Sponsors coverage.