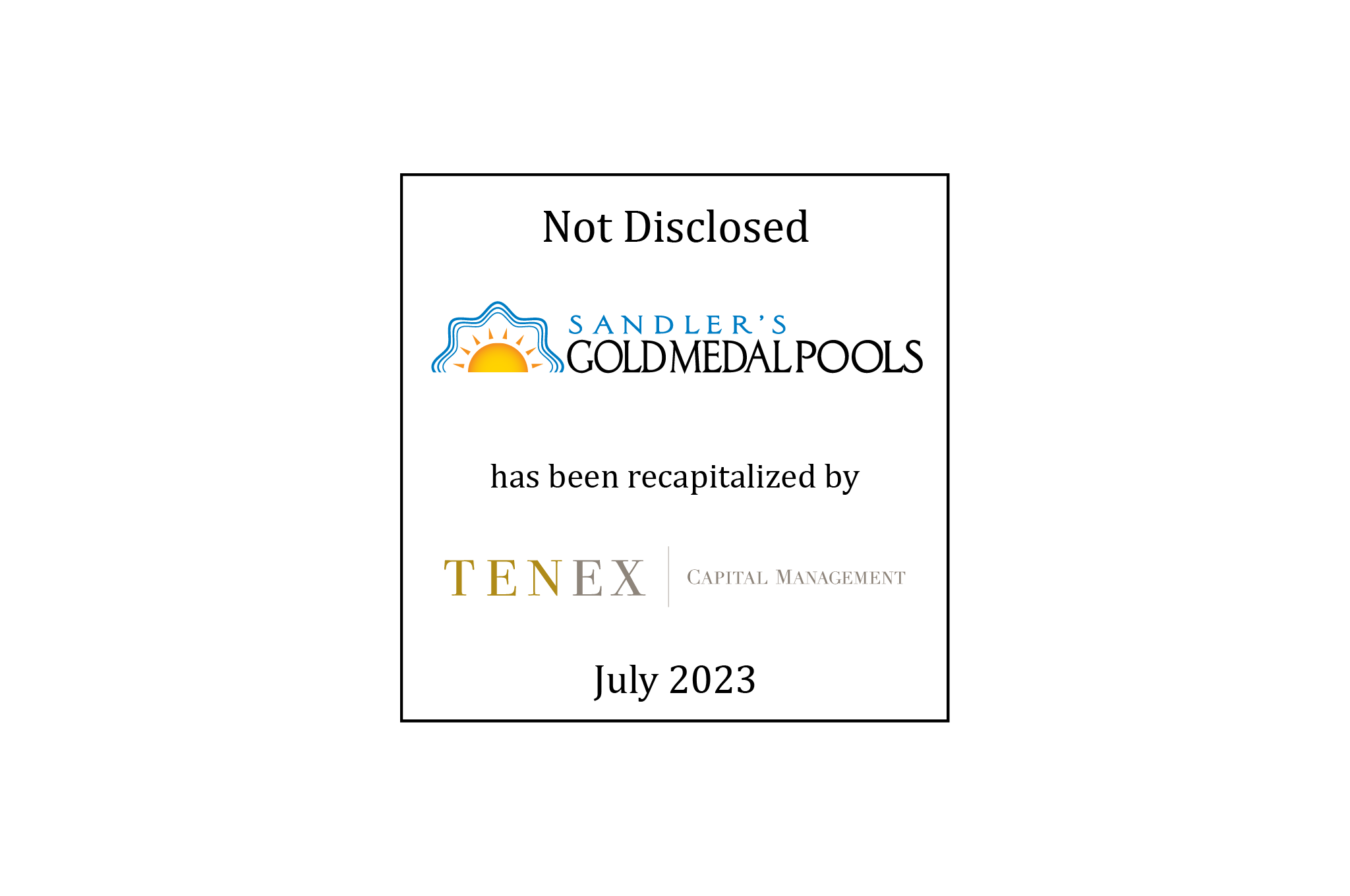 William Blair acted as the exclusive financial advisor to Gold Medal Pools (Gold Medal), a second-generation family operated business co-owned by The Cynosure Group (Cynosure), in connection with its recapitalization by Tenex Capital Management (Tenex). Gold Medal is a premier pool services and maintenance provider, offering a full-suite of capabilities to primarily residential consumers across the Dallas-Fort Worth market. The transaction closed on July 21, 2023.
About the Companies
Gold Medal Pools was founded by the Sandler family in 1997 and quickly established itself among the top residential pool builders in the Dallas-Fort Worth metroplex. Since its foundation, Gold Medal has leveraged its aquatics expertise and network to build out a best-in-class Service and Maintenance business, which currently is the largest player in the DFW market servicing nearly 3,000 residential pools on a weekly basis. For additional information, please visit www.goldmedalpools.com.
The Cynosure Group makes long-term investments on behalf of families, foundations, and other like-minded institutions. The company's direct investments target partnerships with management teams of profitable small to mid-sized companies who will remain meaningful owners of their business. By investing throughout the capital structure, making minority as well as control investments, and by providing long-term and follow-on capital, Cynosure offers investors a differentiated solution.
Tenex Capital Management is a private equity firm that invests in middle market companies. Tenex uses an in-house team of hybrid investment professionals skilled in operational leadership, investing, and capital markets structuring to maximize long-term value creation. Tenex's deep operating experience allows the firm to collaborate with management teams to capitalize on business and market opportunities. Tenex has successfully invested in a diverse range of industries, including diversified industrials, business and tech-enabled services, and healthcare. For additional information, please visit www.tenexcm.com.
Learn more about our consumer and retail investment banking expertise.