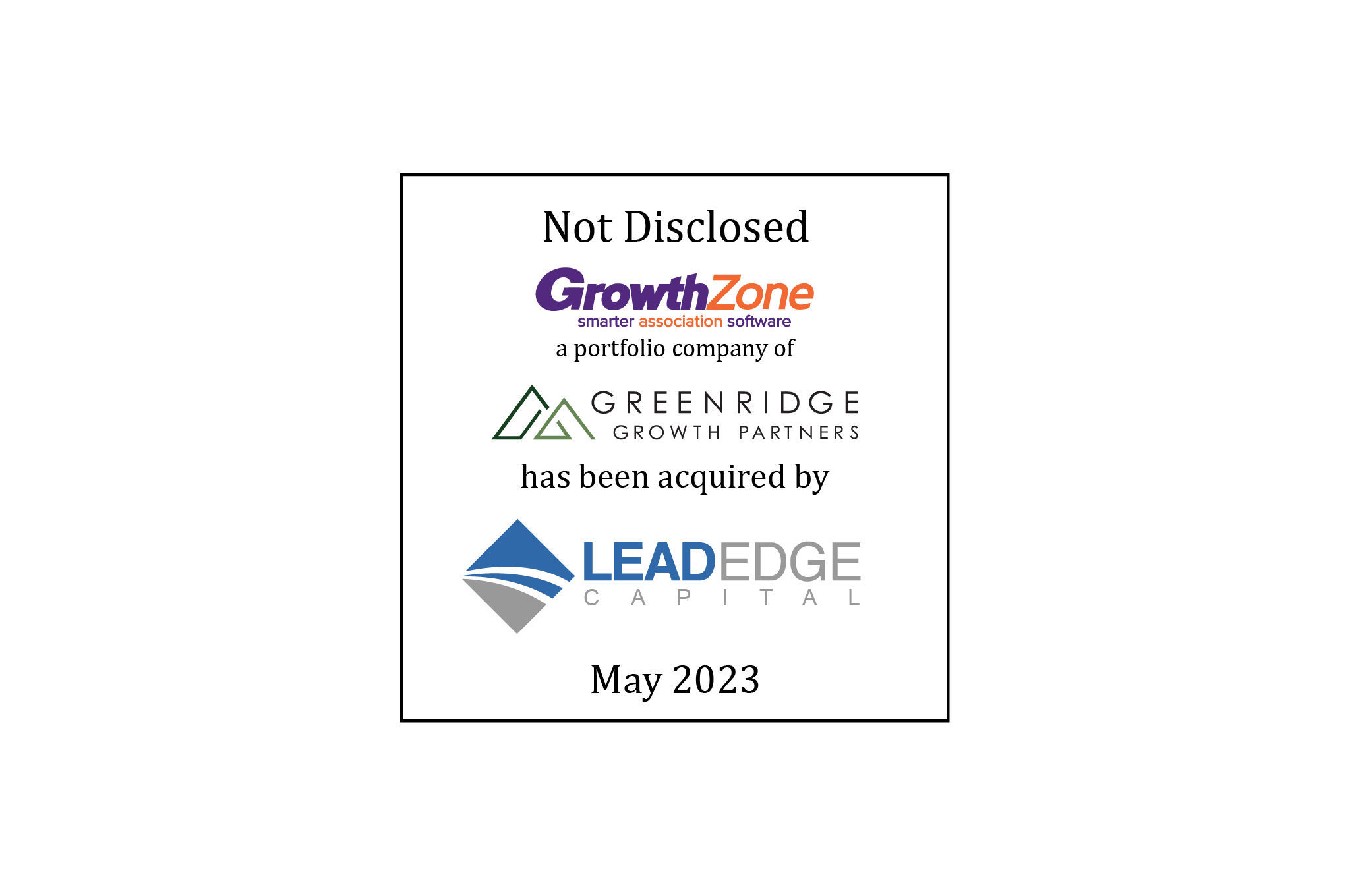 William Blair acted as exclusive financial advisor to GrowthZone, LLC (GrowthZone), a portfolio company of Greenridge Growth Partners (Greenridge), in connection with its sale to Lead Edge Capital (Lead Edge). The transaction closed on May 10, 2023.
About the Companies
GrowthZone is a leading provider of Association Management Software, helping over 4,000 member-based organizations grow and retain membership, generate additional revenue, engage and communicate with members, and streamline day-to-day operations. GrowthZone's Association Management Software is used by associations across dozens of industries including business, chambers of commerce, real estate, construction, transportation, medical, and others. GrowthZone AMS unlocks the full potential of member-based organizations with an integrated solution that combines a powerful CRM, marketing automation tools, member engagement solutions, and payments. By seamlessly integrating with core processes, it empowers associations to optimize operations and scale efficiently, effectively, and sustainably – enabling staff to focus on reaching strategic goals and fulfilling their core mission.
Lead Edge is a growth-stage investment fund with $5 billion of capital raised since inception, and portfolio companies across the internet, software, consumer, and tech-enabled services sectors. The firm has invested in market-leading businesses including Alibaba Group, Asana, Bazaarvoice, Benchling, Duo Security, Grafana, Revenue Analytics, Spotify, Toast, and Wise. Lead Edge offers its entrepreneurs flexible capital and extensive domain expertise via its robust Limited Partner Network, a global advisory group of leading executives, entrepreneurs, and dealmakers who have built and run some of the world's most successful companies. Lead Edge leverages its LPs to connect companies with the customers, partners, talent, and advisors needed to accelerate success. Lead Edge was founded in 2009 and has offices in New York City and Santa Barbara, California.
Learn more about our technology investment banking expertise.