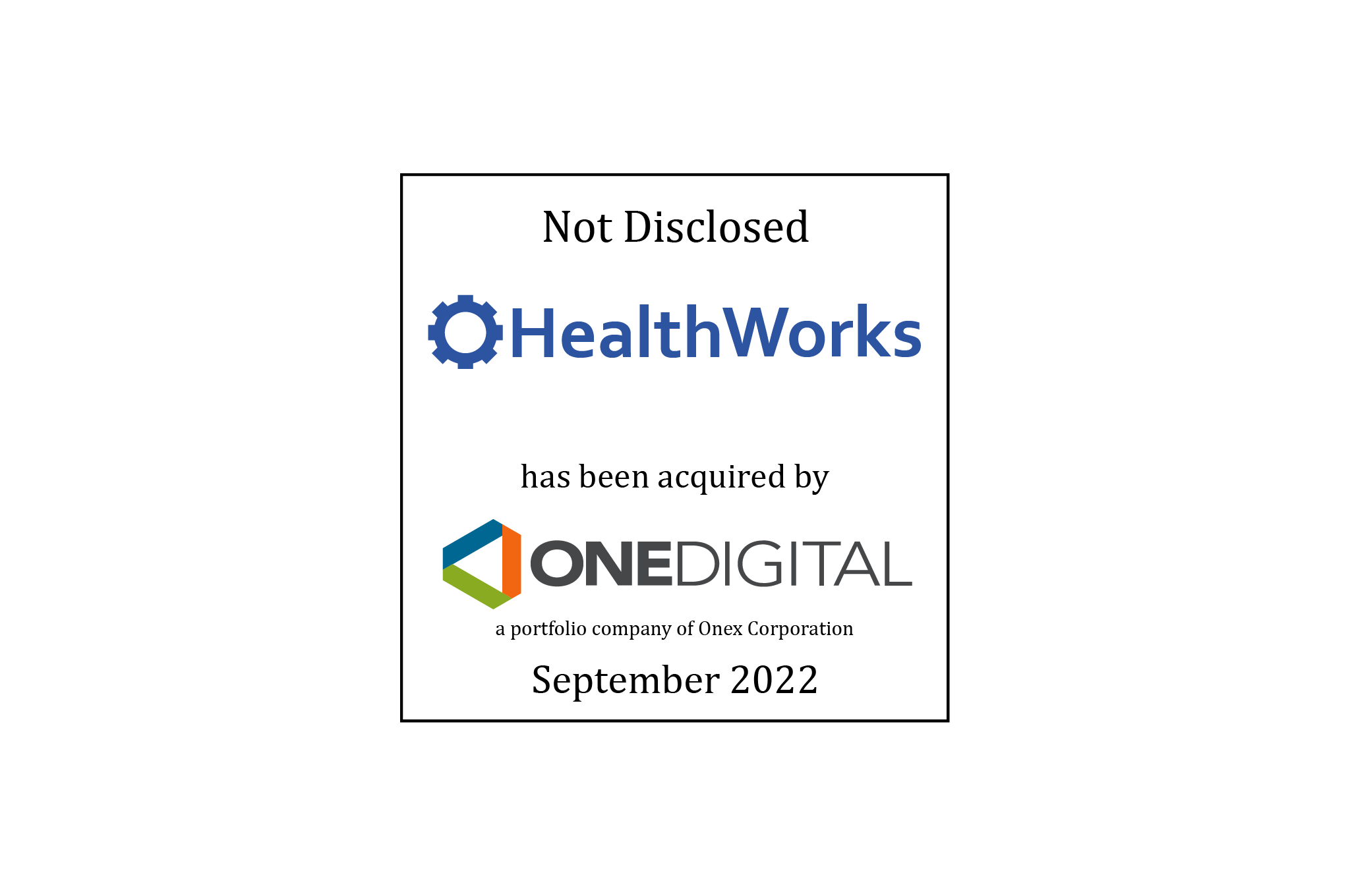 William Blair acted as the exclusive financial advisor to Healthworks Agency LLC (Healthworks) in connection with its sale to OneDigital. The transaction closed on September 1, 2022.
About the Companies
HealthWorks is a fast-growing provider in the health insurance and Medicare Advantage space. Founded in 2018, HealthWorks utilizes proprietary insurance technologies to provide a client-centric approach to selecting the best possible insurance plans for their customers' unique needs. The company is based in Chicago, IL, and licensed to operate in 28 states across the country.
OneDigital's insurance, financial services and HR platform provide personalized, tech-enabled solutions for a contemporary work-life experience. Their teams enable employers and individuals to do their best work and live their best lives. More than 100,000 employers and millions of individuals rely on OneDigital for counsel and access to fully integrated worksite products and services and the retirement and wealth management services provided through OneDigital Investment Advisors. Founded in 2000 and based in Atlanta, OneDigital maintains offices in most major markets across the nation.
Learn more about our tech enabled services investment banking expertise.