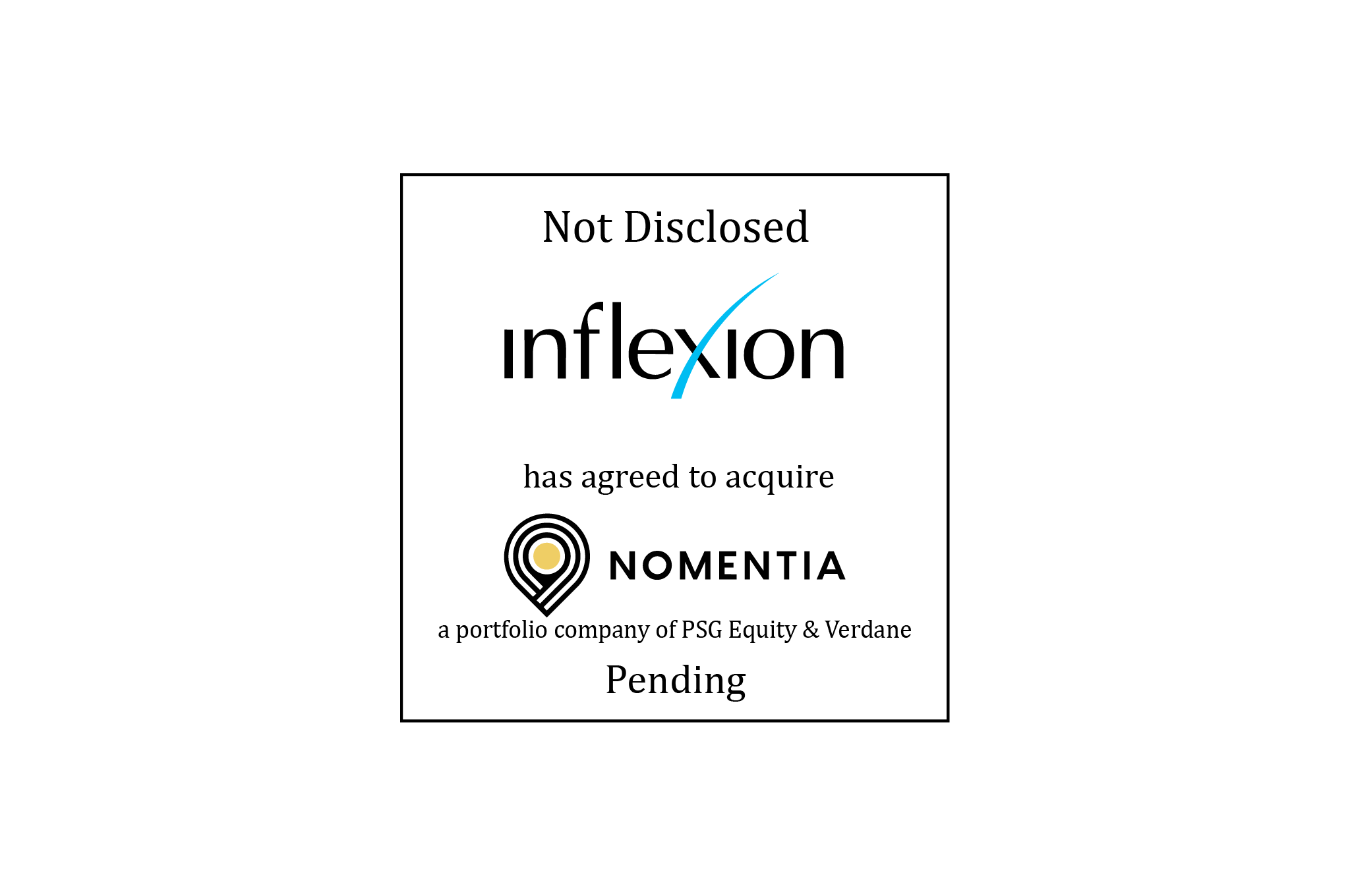 William Blair acted as the exclusive financial advisor to Inflexion Private Equity (Inflexion) in connection with its pending acquisition of a majority stake in Nomentia, from PSG Equity and Verdane. The transaction was announced on March 1, 2023 and is expected to close in Q2 2023, subject to regulatory approvals.
About the Companies
Nomentia is a leading European treasury and cash management software provider offering a modular cloud-based product suite. The comprehensive product portfolio encompasses modules for bank connectivity, payments, cash visibility and forecasting, trade finance, and risk and reporting. With a loyal base of more than 1,400 blue chip customers in over 80 countries, Nomentia's platform processes over 1.2 trillion euros in annual global payment volume and provides connections to more than 10,000 banks globally. Based in Helsinki, Finland, Nomentia employs 190 plus people across its offices in Finland, Sweden, Austria, Germany and the Netherlands.
Inflexion is a leading mid-market private equity firm with c.€9 billion in funds under management. The firm works in partnership with ambitious management teams of high growth, entrepreneurial businesses to accelerate sustainable growth. Inflexion's flexible approach allows it to back both majority and minority investments. With bespoke teams and dedicated capital, Inflexion's funds invest across a variety of sectors from offices in London, Manchester and Amsterdam. Inflexion helps businesses achieve the next stage of growth through M&A, international expansion, digital enhancement, talent development, commercial strategy, sustainability focus and access to Inflexion's global network. It also benefits from a local presence in Bangalore, Boston, São Paulo and Shanghai dedicated to portfolio development, enabling investee companies to benefit from privileged access to these fast-growth markets.
PSG Equity is a growth equity firm that partners with software and technology-enabled services companies to help them navigate transformational growth, capitalize on strategic opportunities and build strong teams. Having backed more than 115 companies and facilitated over 420 add-on acquisitions, PSG brings extensive investment experience, deep expertise in software and technology, and a firm commitment to collaborating with management teams. Founded in 2014, PSG operates out of offices in Boston, Kansas City, London, Paris, Madrid and Tel Aviv.
Verdane is a specialist growth investment firm that partners with tech-enabled and sustainable European businesses to help them reach the next stage of international growth. Verdane can invest as a minority or majority investor, either in single companies or through portfolios of companies. Verdane funds hold over €4.5 billion in total commitments and have made more than 150 investments in fast-growing businesses since 2003. Verdane's team of over 140 investment professionals and operating experts is based out of Helsinki, Oslo, Stockholm, Copenhagen, London, Munich and Berlin.
Learn more about our technology investment banking expertise.