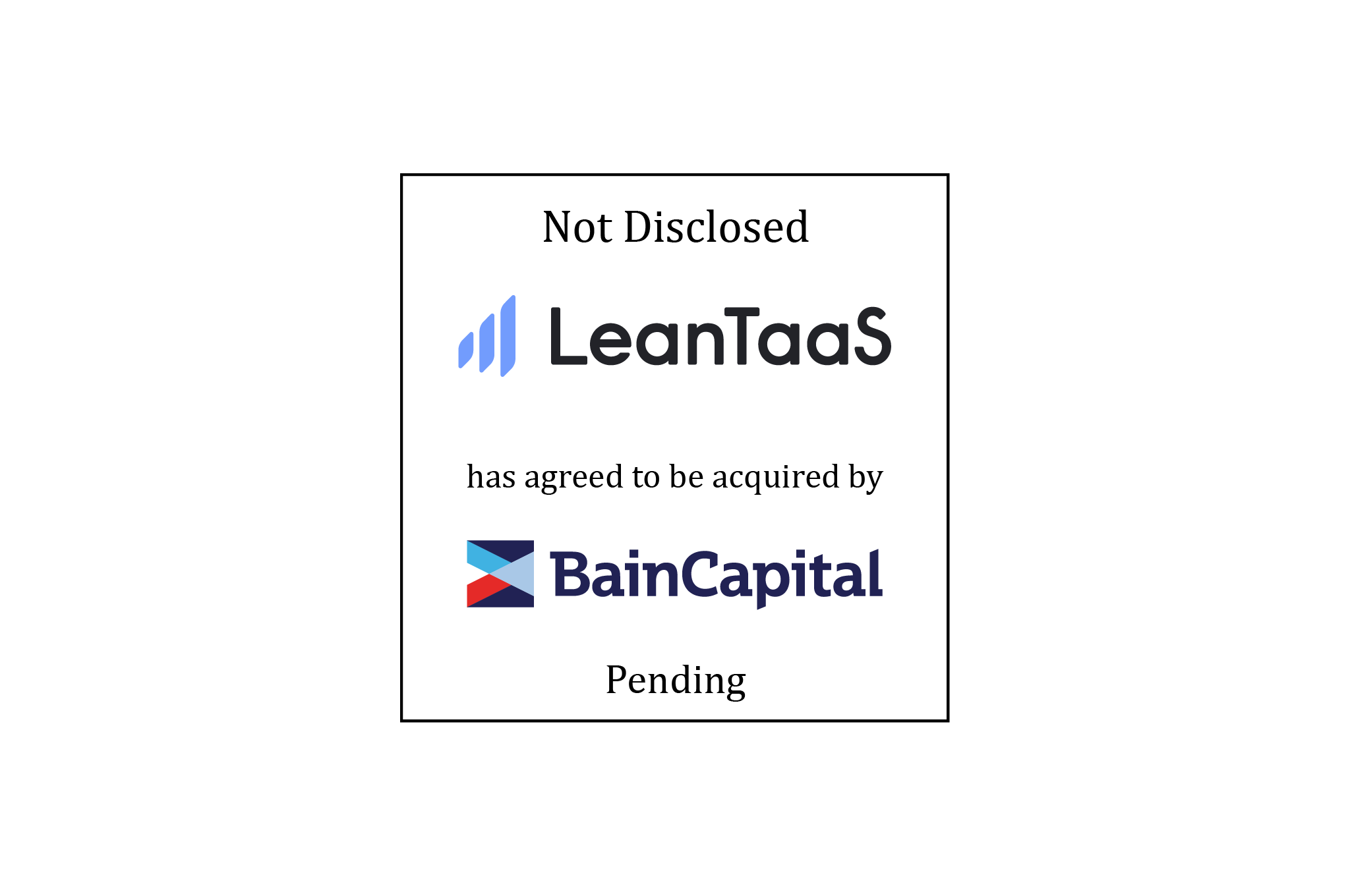 William Blair acted as exclusive financial advisor to LeanTaaS, a portfolio company of Insight Partners and Goldman Sachs Growth Equity, in connection with its pending sale to Bain Capital Private Equity. As part of the acquisition, Bain is making a significant growth investment, and both Insight and Goldman are retaining material equity stakes. The transaction was announced on June 6, 2022.
About the Companies
LeanTaaS provides software solutions that combine lean principles, predictive and prescriptive analytics, and machine learning to transform hospital and infusion center operations. The company's software is used by over 500 hospitals and 130 health systems across the nation, which rely on the iQueue cloud-based solutions to increase patient access, decrease wait times, reduce healthcare delivery costs, and improve revenue. LeanTaaS is based in Santa Clara, California, and Charlotte, North Carolina.
Insight Partners is a global software investor partnering with high-growth technology and software companies that are driving transformative change in their industries. Founded in 1995, Insight Partners has invested in more than 600 companies worldwide and has raised more than $90B in capital commitments.
Goldman Sachs Asset Management provides clients around the world with a dedicated partnership and focus on long-term performance. As the primary investing area within Goldman Sachs (NYSE: GS), the company delivers investment and advisory services for the world's leading institutions, financial advisors and individuals, drawing from deeply connected global network and tailored expert insights, across every region and market, overseeing more than $2 trillion in assets under supervision worldwide as of December 31, 2021. The company invests in the full spectrum of alternatives, including private equity, growth equity, private credit, real estate and infrastructure. Since 2003, the growth equity business within Goldman Sachs Asset Management comprising more than 75 individuals, has invested over $13 billion in companies led by visionary founders and CEOs.
Bain Capital Private Equity has partnered closely with management teams to provide the strategic resources that build great companies and help them thrive since its founding in 1984. The firm has a global team of more than 250 investment professionals that creates value for its portfolio companies through its global platform and depth of expertise in key vertical industries, including healthcare and technology. The firm has offices on four continents and has made primary or add-on investments in more than 1,000 companies since its inception. In addition to private equity, Bain Capital invests across asset classes including credit, public equity, venture capital, real estate and insurance, managing approximately $160 billion in total and leveraging the firm's shared platform to capture opportunities in strategic areas of focus.
Learn more about our Healthcare IT investment banking expertise.