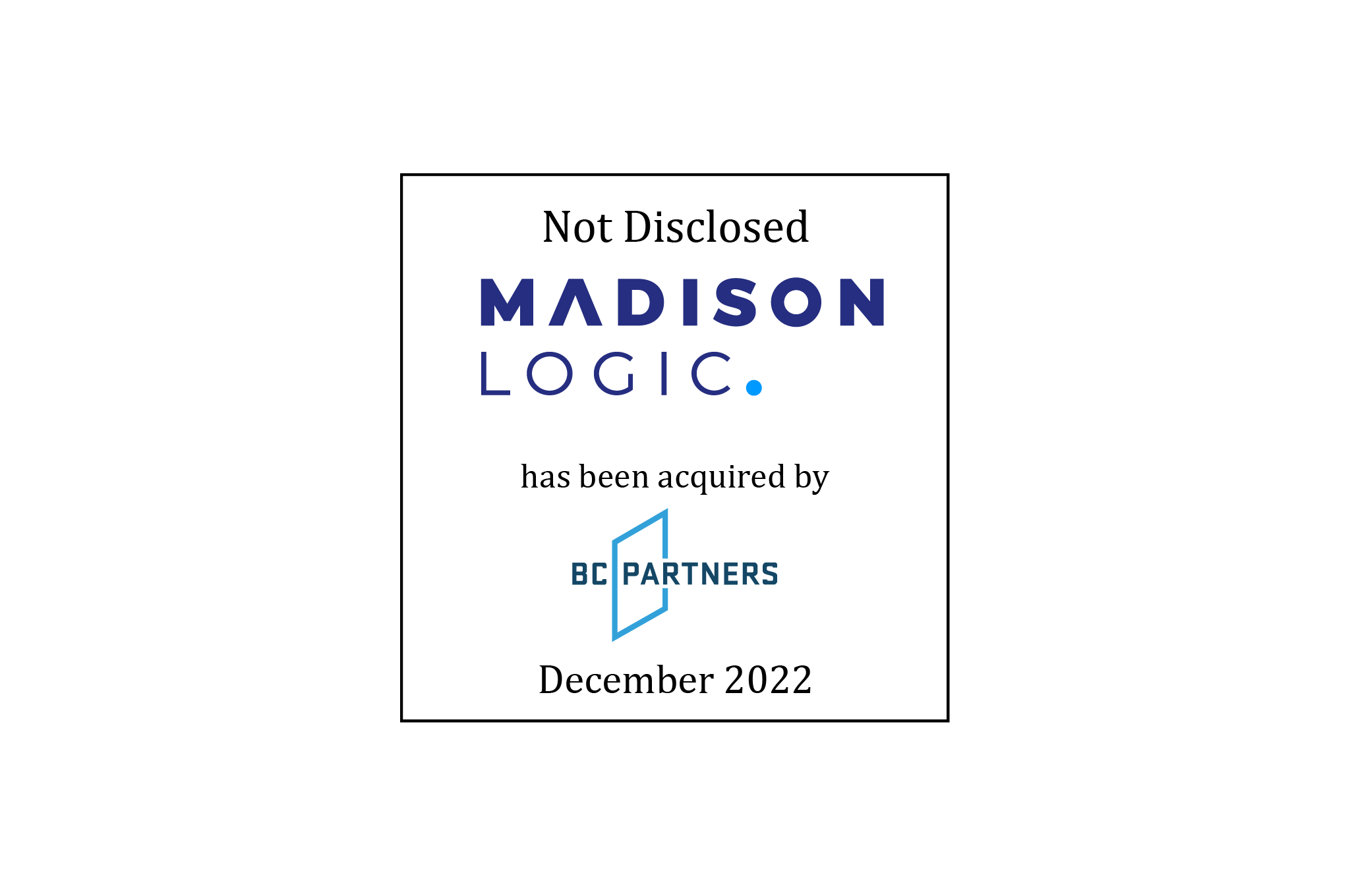 William Blair acted as the exclusive financial advisor to Madison Logic, a portfolio company of Clarion Capital, in connection with its acquisition by BC Partners. The transaction signed on December 22, 2022 and closed on December 30, 2022.
About the Companies
Madison Logic is the leading global multi-channel ABM activation and measurement platform enabling enterprise organizations to leverage a proprietary combined data set to identify the accounts most likely to purchase, accelerate the customer journey, and shorten sales cycles to positively impact ROI. Madison Logic empowers B2B marketers to convert their best accounts faster by finding and engaging with the most influential individuals throughout the buyer's journey.
Clarion Capital was founded in 1999 in New York and primarily makes control investments in a diversified portfolio of lower middle market companies across the business services, healthcare, TMT, consumer, and specialty financial services sectors.
BC Partners is a leading investment firm with more than €40 billion in assets under management across private equity, private debt, and real estate strategies. The firm focuses on four core sectors: TMT, healthcare, business services and industrials, and consumer.
Learn more about our technology investment banking expertise.