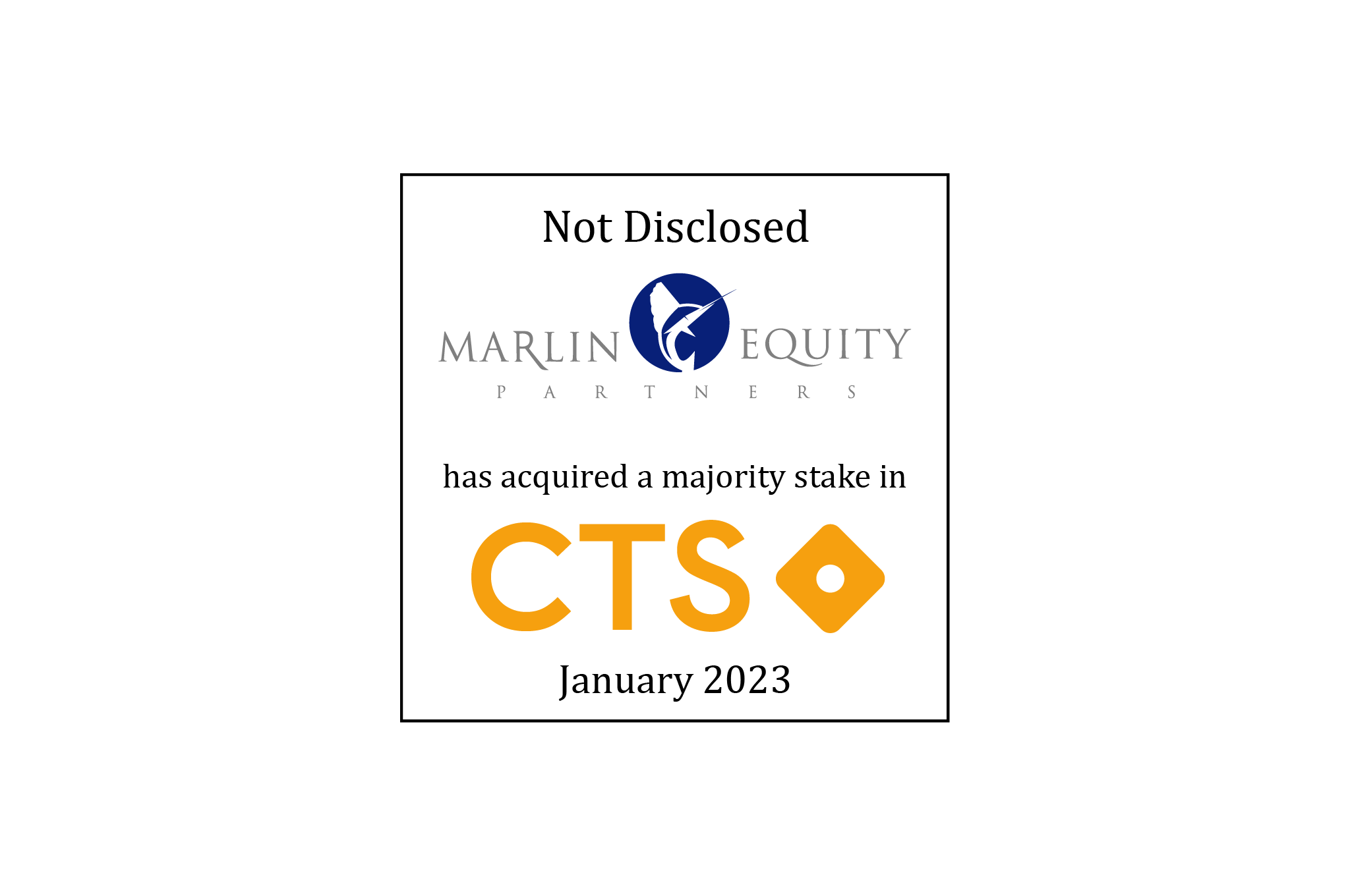 William Blair acted as the exclusive financial advisor to Marlin Equity Partners (Marlin) in connection with its acquisition of a majority stake in Cloud Technology Solutions Group. Existing investor NorthEdge Capital (NorthEdge) will retain a minority stake in the company. The transaction signed on November 15, 2022 and closed on January 3, 2023.
About the Companies
Marlin Equity Partners is a global investment firm with over $8.5 billion of capital under management. The firm is focused on providing corporate parents, shareholders and other stakeholders with tailored solutions that meet their business and liquidity needs. Marlin invests in businesses across multiple industries where its capital base, industry relationships and extensive network of operational resources significantly strengthen a company's outlook and enhance value. Since its inception, Marlin, through its group of funds and related companies, has successfully completed over 200 acquisitions. The firm is based in Los Angeles, California with an additional office in London.
Cloud Technology Solutions Group consists of two market leading companies: CTS, providing Google Cloud professional and managed services, and CloudM, providing Google Workspace/O365 migration and management software. The company's solutions help customers adopt advanced digital business models and benefit from reduced costs with improved data analytics and efficient productivity suite management.
NorthEdge is a lower mid-market private equity firm based in Manchester, England, with offices in Leeds and Birmingham, owned, and built by its senior team, supported by a global blue chip investor base. The firm has £900 million AUM across four regionally focused funds. The NorthEdge team has a 25-year track record of investing in businesses with ambitious management teams and significant growth potential. Its current portfolio of 27 businesses employs over 7,000 people. NorthEdge look to invest in like-minded businesses and management teams who have real ambition and the potential to shape global markets. They back management teams, in the technology, healthcare, business services and specialised industrials sectors, who recognize the value of having an experienced business partner alongside them, supporting them to build a better business.
Learn more about our technology investment banking expertise.