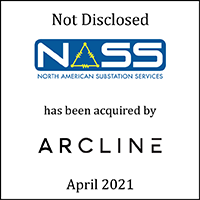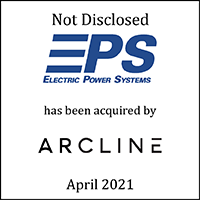 William Blair acted as financial advisor to North American Substation Services (NASS), and Electric Power Systems (EPS), portfolio companies of Industrial Growth Partners (IGP), in connection with their sale to Arcline Investment Management (Arcline). The transaction closed on April 19, 2021.
Transaction Highlights
Highly strategic transaction: The combination of NASS and EPS creates an unmatched leader providing a full-suite of services to help design, maintain, repair, and install critical substation infrastructure for traditional and renewable electric utilities.
Deep sector expertise: NASS and EPS were attracted to William Blair's extensive knowledge of the utility services segment, recent transaction experience, and relationships with likely buyers
Trusted guidance: William Blair was integrally involved throughout each step of the transaction process, collaborating closely with management in developing introductory marketing materials, educating prospective buyers, coordinating an accelerated due diligence process, and advising on process strategy and tactics.
About the Companies
NASS and EPS provide comprehensive, specialized services across transformers, protective relay and control systems, and other related substation apparatus equipment such as breakers, batteries, and switchgear, primarily for electric utility customers. On a combined basis, NASS and EPS will have a leadership position within the substation services market based on its scale, breadth of services and technical capabilities, while maintaining strong quality and safety.
Industrial Growth Partners (IGP), founded in 1997, is a San Francisco-based private equity investment firm with $2.2 billion of equity capital raised since inception. The firm invests exclusively in middle-market companies in the manufacturing and industrial services sectors in partnership with management teams.
Arcline is a growth-oriented private equity firm that seeks to invest in thriving middle market businesses with structurally recurring revenue streams in high value industries. Arcline's differentiated investment strategy combines deep business model expertise, proactive thematic research, an unrelenting focus on the upside and a collaborative, management-first approach to value creation. The firm's primary sectors of interest include defense, aerospace, critical infrastructure services, industrial & biopharmaceutical technology, life sciences, and specialty materials. Launched in 2019, Arcline currently has $4.3 billion in cumulative capital commitments. The firm's more than 35 professionals are predominantly based in New York and San Francisco.