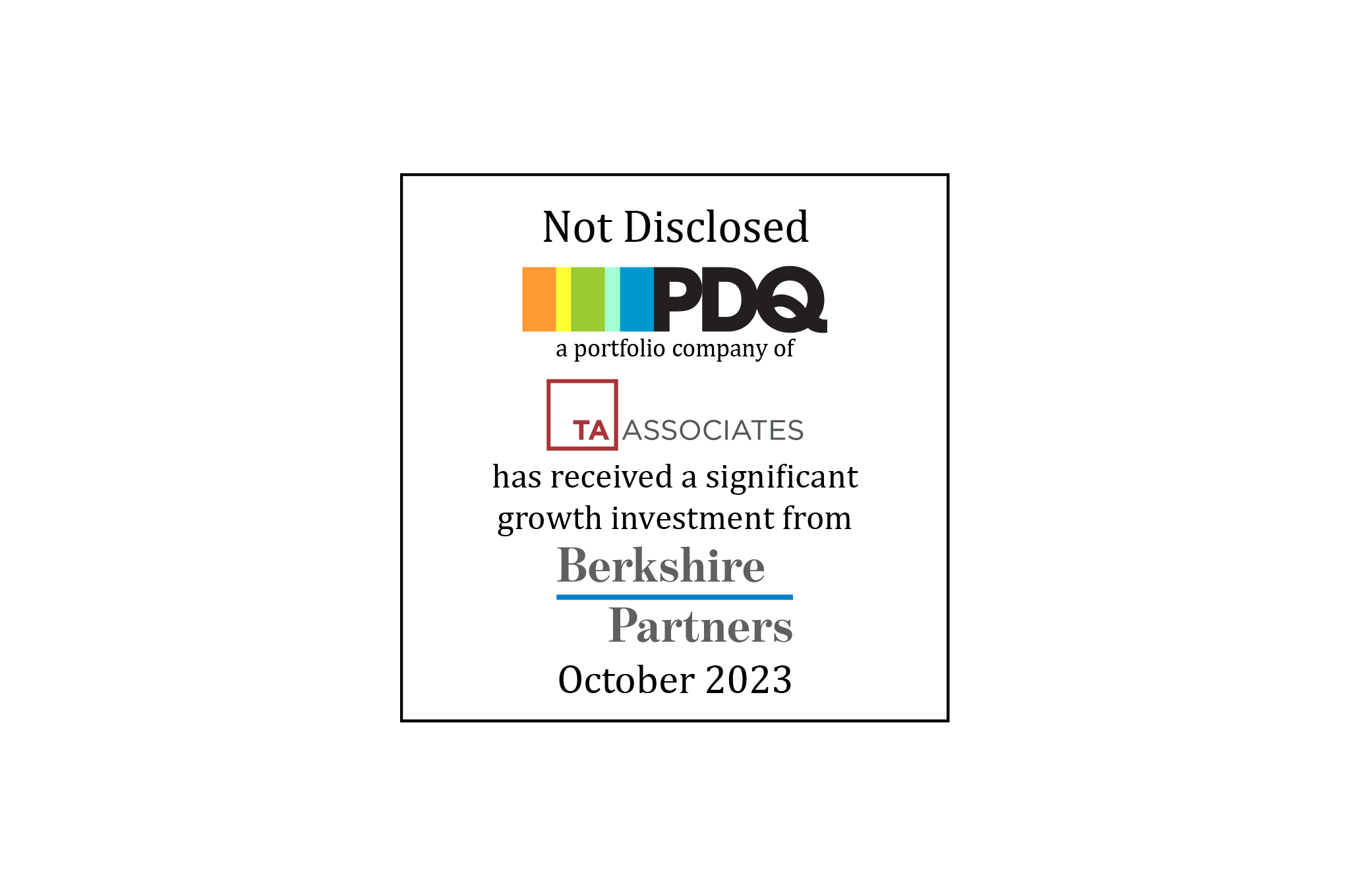 William Blair acted as the exclusive financial advisor to PDQ, a portfolio company of TA Associates (TA), in connection with a significant growth investment from Berkshire Partners. The transaction announced on October 12, 2023.
About the Companies
PDQ is an industry leader in software and IT asset management. PDQ helps IT professionals across small and large companies to manage and organize hardware, software, and configuration data for Windows and Apple-based devices. PDQ's tools seamlessly automate patch management and other software deployments. Founded in 2001, PDQ is based in South Salt Lake, Utah.
TA is a leading global private equity firm focused on scaling growth in profitable companies. Since 1968, TA has invested in more than 560 companies across its five target industries – technology, healthcare, financial services, consumer, and business services. Leveraging its deep industry expertise and strategic resources, TA collaborates with management teams worldwide to help high-quality companies deliver lasting value. The firm has raised $65 billion in capital to date and has over 150 investment professionals across offices in Boston, Menlo Park, Austin, London, Mumbai, and Hong Kong.
Berkshire Partners is a 100% employee-owned, multi-sector specialist investor in private and public equity. The firm's private equity team invests in well-positioned, growing companies across technology and communications, consumer, healthcare, and services and industrials. Since inception, Berkshire Partners has made more than 150 private equity investments and has a strong history of collaborating with management teams to grow the companies in which it invests. The firm's public equity group, Stockbridge, founded in 2007, manages a concentrated portfolio seeking attractive long-term investments. The firm's Stockbridge and Private Equity teams frequently collaborate and leverage their collective industry expertise across sectors.
Learn more about our technology investment banking expertise.