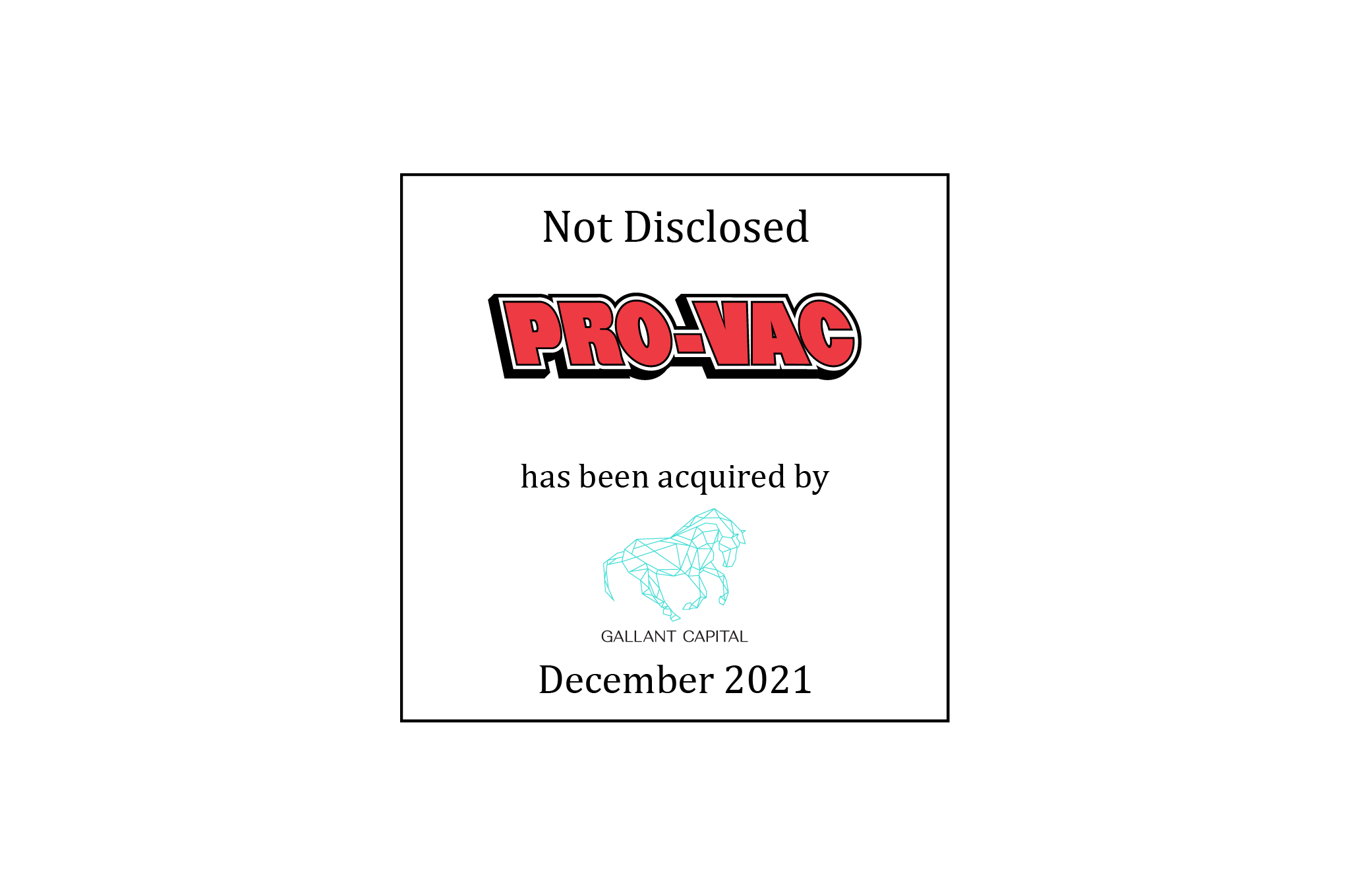 William Blair acted as the exclusive financial advisor to Pro-Vac, a portfolio company of RLJ Equity Partners, in connection with its sale to Gallant Capital Partners. The transaction closed on December 31, 2021.
About the Companies
Pro-Vac is an advanced subsurface infrastructure maintenance and hydro-excavation services company. The company delivers mission-critical solutions to municipal-owned, commercial, and industrial facilities and utilities in the Pacific Northwest. The company also supports its clients across the full project lifecycle by providing hydro-excavation, stormwater maintenance, pipe jetting, sweeping, CCTV pipe inspection, disposal, and other subsurface services.
RLJ Equity Partners (RLJ) was founded in 2006 with the strategy of investing in profitable and growing businesses led by strong management teams. RLJ invests in traditional buy-outs, recapitalizations, and growth capital infusions across a broad set of industries. The team has collectively invested over $1 billion in 51 transactions.
Gallant Capital Partners, founded in 2018 and based in Los Angeles, California, is a private equity firm focused on making control investments in industrial, technology, and business services companies. The team looks to partner with existing founders and executives to create value through operational improvements, investments in people, and strategic acquisitions.
Learn more about our supply chain, commercial services and technologies investment banking expertise.