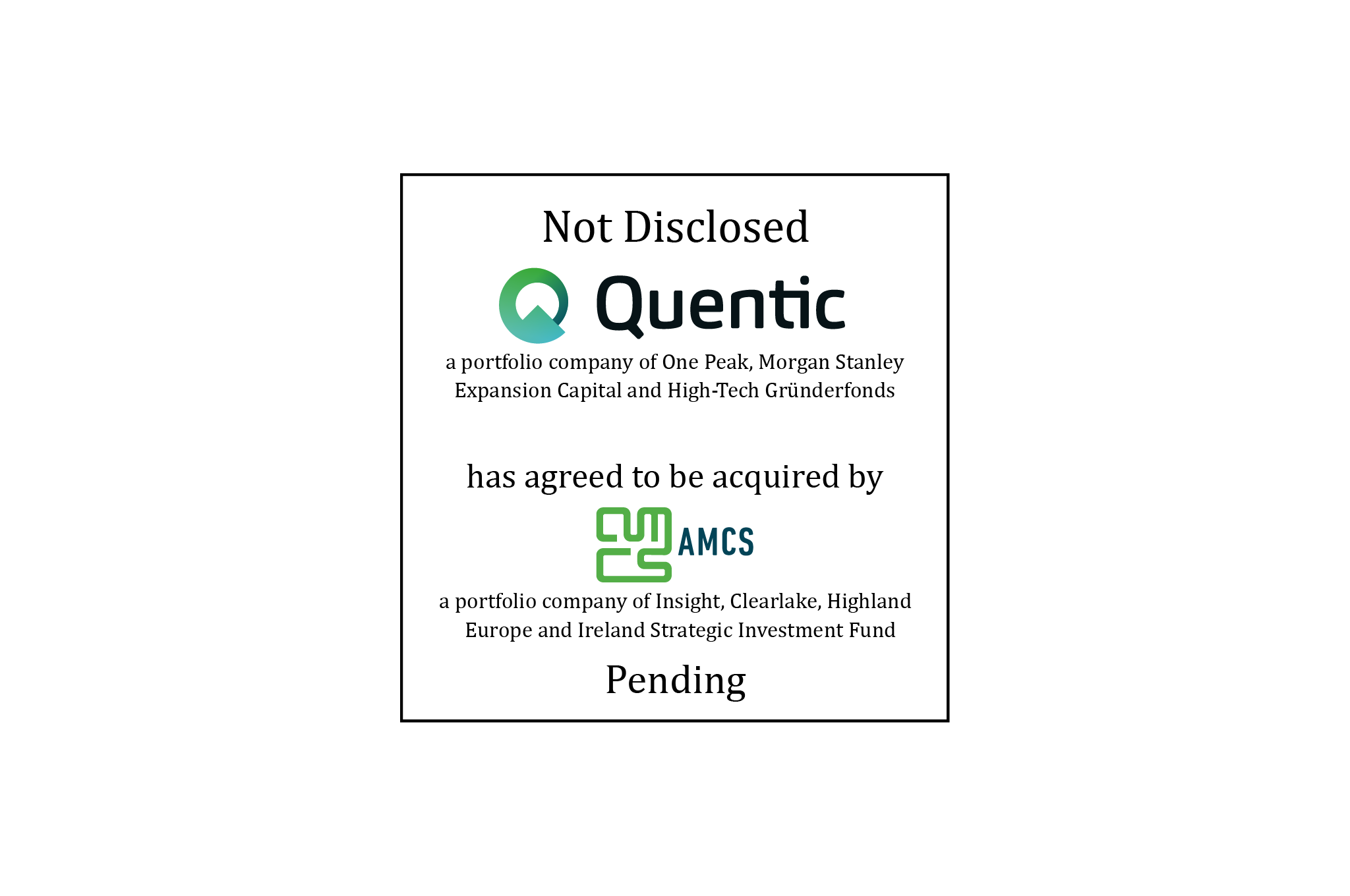 William Blair acted as the exclusive financial advisor to Quentic, a portfolio company of One Peak, Morgan Stanley Expansion Capital, and High-Tech Gründerfonds, in connection with its pending sale to AMCS, a portfolio company of Insight, Clearlake, Highland Europe and Ireland Strategic Investment Fund. The transaction was signed on April 29, 2022 and is expected to close in June 2022, subject to certain regulatory approvals.
About the Companies
Quentic is one of the leading solution providers of SaaS for EHSQ and ESG management. The Quentic platform comprises ten individual modules offering an ideal way for companies to manage Health & Safety, Risks & Audits, Incidents & Observations, Hazardous Chemicals, Control of Work, Legal Compliance, Online Instructions, Processes, Environmental Management, and Sustainability. The portfolio is complemented by the Quentic app for mobile reporting and by Quentic analytics for powerful EHSQ data analysis using clear and daily updated dashboards. The integrative software is also suited to supporting comprehensive management systems in compliance with the highest ISO standards. The company is headquartered in Berlin, Germany, and employs more than 250 people. Quentic's branch offices are located in Germany, Austria, Switzerland, Finland, Sweden, Denmark, Belgium, the Netherlands, France, Spain and Italy.
AMCS is a global leader of integrated software and vehicle technology for the environmental, utility, waste, recycling, and resource industries and offers optimization solutions to the broader transport and logistics market. It helps over 3,000 customers in 22 countries to reduce their operating costs, increase asset utilization, optimize margins, and improve customer service. Their enterprise software and SaaS solutions deliver digital innovation to the emerging circular economy around the world. AMCS is headquartered in Limerick, Ireland with offices in North America, Europe, and Australia employing over 800 people across 12 countries.
Learn more about our technology investment banking expertise.