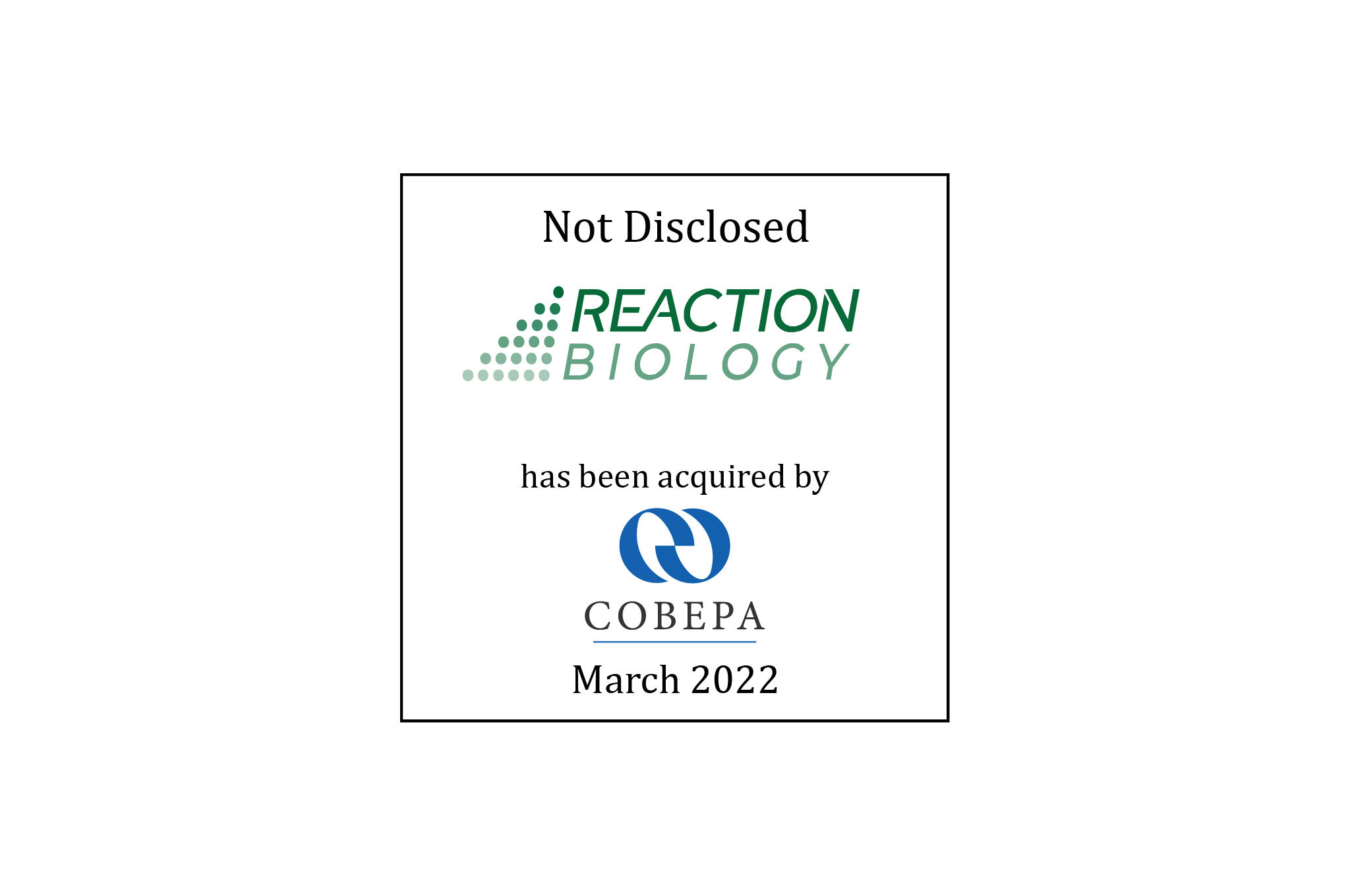 William Blair acted as exclusive financial advisor to Reaction Biology in connection with its sale to Cobepa. The transaction signed on February 4, 2022 and closed on March 15, 2022.
About the Companies
Founded in 2001, Reaction Biology (Reaction) is a contract research organization (CRO) that provides a full suite of drug discovery services to over 1,800 biopharmaceutical customers worldwide. Reaction's capabilities include functional biochemical assays, compound screening, a wide range of mechanistic and biophysical studies, and an extensive array of cell-based assays. Reaction maintains one of the largest panels of kinase assays in the world with over 750 unique assays. The company performs over 5,000 client projects annually with its over 2,000 validated assays. The company has lab facilities in Malvern, Pennsylvania, and Freiburg, Germany, with approximately 130 employees.
With offices in New York, Brussels, and Munich, Cobepa is a privately held investment company backed by entrepreneurial European families. Cobepa manages a diverse portfolio of private equity investments representing over $4.5 billion of capital. Cobepa invests in leading companies with superior business models, sustainable market positions and leading management teams. Cobepa North America is primarily focused on investments in the healthcare, business services, and tech-enabled services sectors, in companies that can benefit from having a nimble financial sponsor.
Learn more about our healthcare services investment banking expertise.