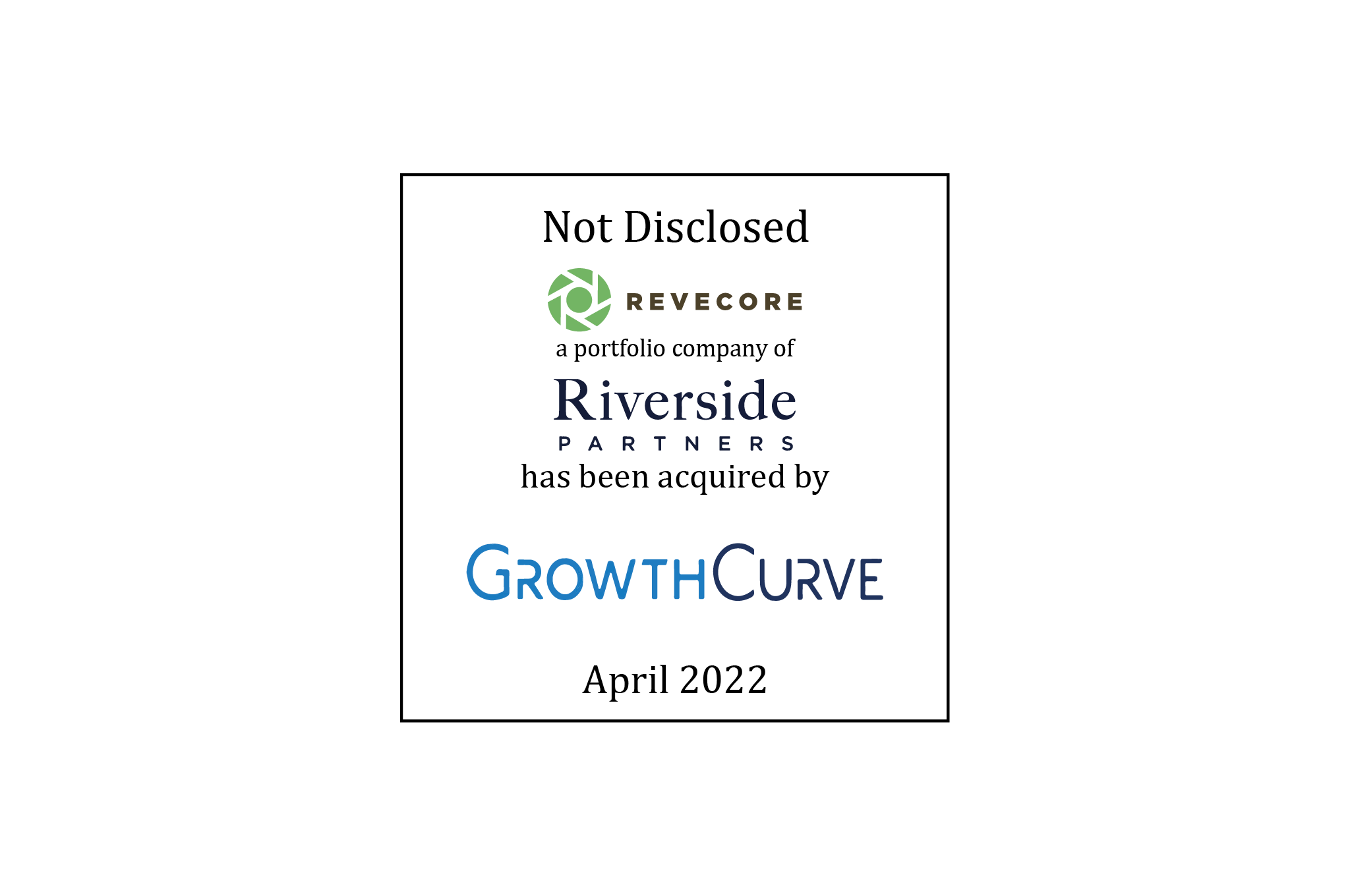 William Blair acted as exclusive financial advisor to Revecore, a portfolio company of Riverside Partners, in connection with its sale to GrowthCurve Capital. The transaction was announced on April 5, 2022.
About the Companies
Revecore is a leading provider of revenue integrity solutions for underpayments and denial prevention, and complex claims reimbursement solutions for motor vehicle accident, workers' compensation, and Veterans Affairs claims. Revecore serves nearly 1,200 hospitals across the country, offering hospitals and health systems over two decades of unrivaled technology and expert insight into the most challenging areas of the revenue cycle to ensure they are appropriately reimbursed for the care they provide. In addition to being #1 Ranked in Complex Claims by KLAS, Revecore holds the distinguished HFMA Peer Review Status for underpayment recovery and complex claims solutions.
Riverside Partners is a middle-market private equity firm currently investing out of its sixth fund. The fund focuses on growth-oriented companies in the healthcare and technology industries. Riverside Partners is particularly experienced at partnering with founders, owners, and management teams, and it brings substantial domain expertise and operating experience to its portfolio companies. Today, Riverside Partners manages about $1.1 billion of equity capital and seeks to make investments in companies with EBITDA between $3 and $15 million.
GrowthCurve Capital is a private equity firm focused on building world-class businesses by leveraging data, analytics, and machine learning, combined with a comprehensive approach to human capital, to accelerate growth and drive value creation. Founded by Sumit Rajpal, former global co-head of the Goldman Sachs Merchant Banking Division, GrowthCurve Capital focuses on control-oriented private equity investments primarily across the financial and information services, healthcare, and technology sectors.
Learn more about our healthcare IT investment banking expertise.