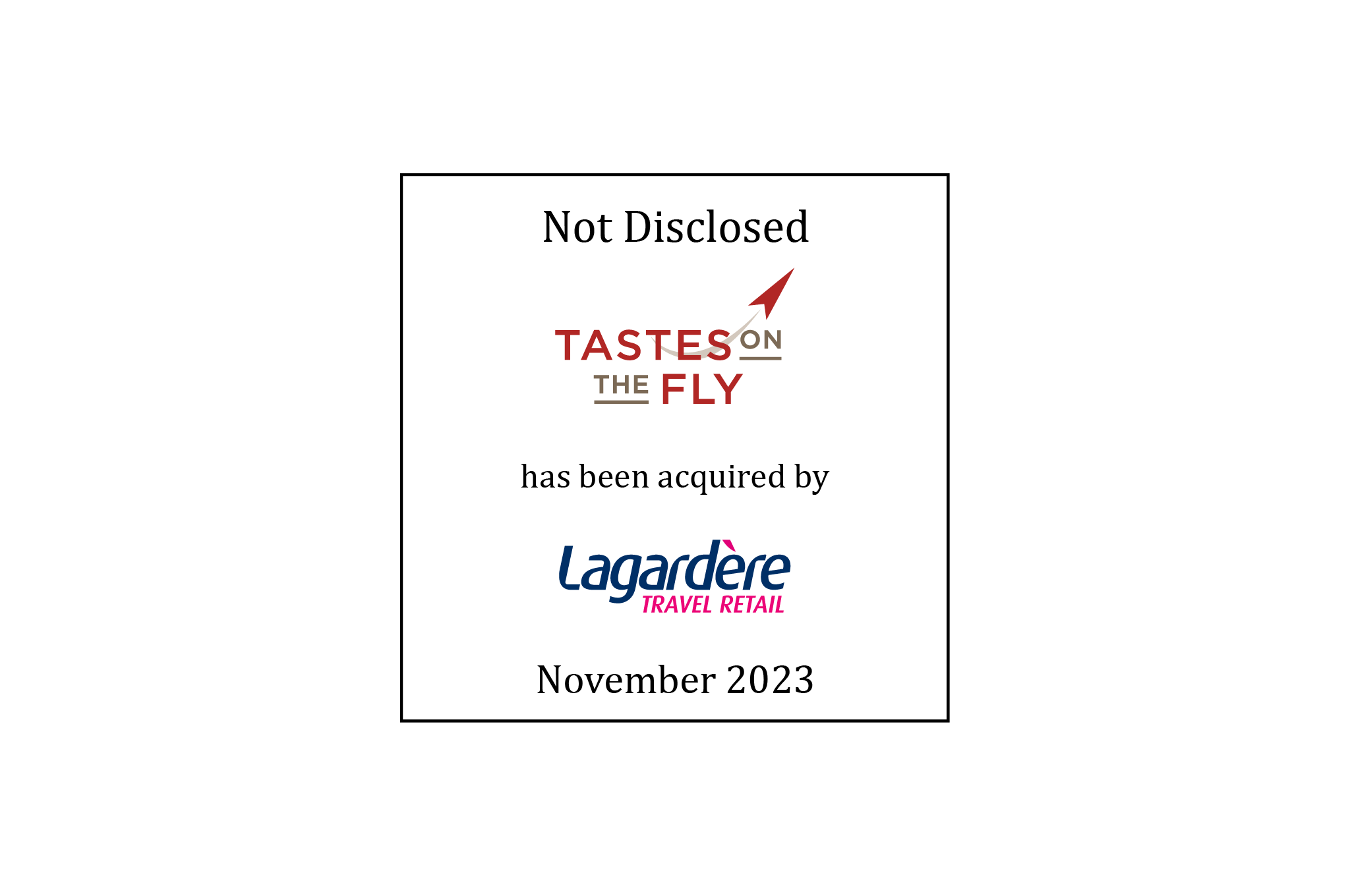 William Blair acted as the exclusive financial advisor to Tastes on the Fly (TOTF), a portfolio company of H.I.G. Capital (H.I.G.), in connection with its sale to Lagardère Travel Retail (Lagardère or LTR).
About the Companies
TOTF is a rapidly growing operator of airport food and beverage concessions across the United States. Since its founding in 1999, the company has offered airport travelers a high-quality experience by bringing local flavors, including the communities' top chefs and local food brands, into the airport setting. TOTF operates 31 restaurants in major North American airports including San Francisco, Boston Logan, Denver, Vancouver, and JFK.
H.I.G. is a leading global private investment firm with more than $15 billion of capital under management. H.I.G.'s family of funds includes private equity, growth equity, distressed debt, real estate, and public equities. The firm's comprehensive range of investment strategies are all anchored around deep industry knowledge and operational expertise.
Lagardère, part of the French conglomerate Lagardère SCA (ENXTPA: MMB), operates travel retail locations in key sectors such as Duty Free & Fashion, Travel Essentials, and Foodservice. LTR operates 5,000 plus stores in roughly 285 airports and 700 railway stations in more than 40 countries.
Lagardère plans to integrate TOTF with Paradies Lagardère (LTR's North American division), creating the second-largest operator in the North American Travel Retail and Foodservice industry, with total annual revenues exceeding $1.5 billion. Leveraging the complementary nature of both companies' locations and concepts, this transaction will generate commercial and financial synergies in the North American market.
Learn more about our consumer and retail investment banking expertise.