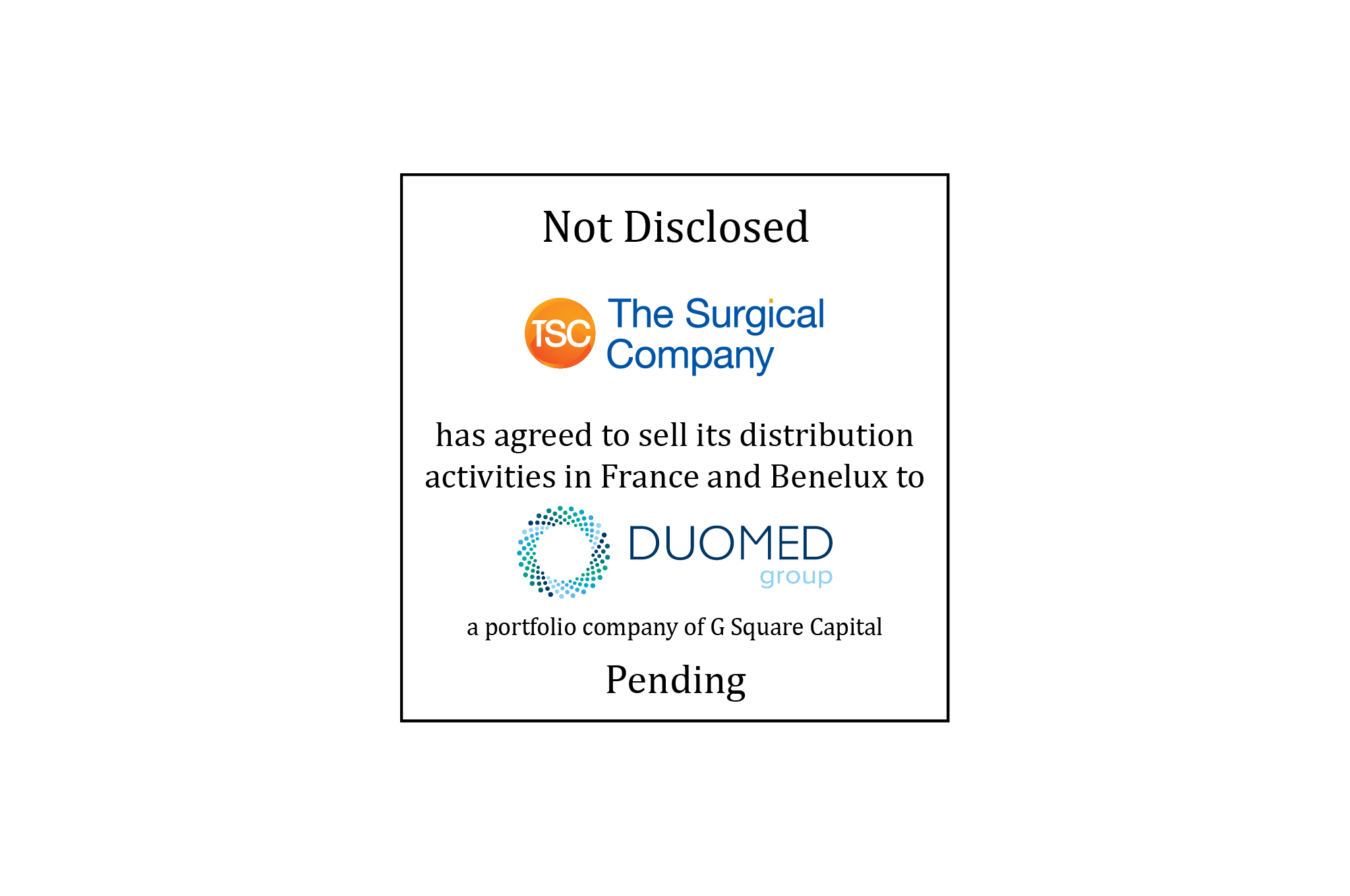 William Blair acted as the exclusive financial advisor to The Surgical Company (TSC Group), in connection with the pending sale of its distribution activities in France and Benelux (TSC Distribution) to Duomed Group, a portfolio company of G Square Capital (G Square). The transaction was signed on March 14, 2022 and is expected to close in May 2022 following regulatory filings.
About the Companies
TSC Distribution, the French and Benelux distribution activities of TSC Group, is a leading commercial distributor of specialist MedTech equipment, providing tailored solutions to intensive care units, newborn intensive care units, operating rooms, emergency rooms, sterilization departments, surgery, pneumology and general wards across a variety of niche medical specialties.
Duomed Group, headquartered in the Benelux, is a fast-growing Pan-European leading distributor of medical supplies, operating in a continuously growing market. The group is one of the early adopters in consolidating the market, which still is very fragmented. Duomed Group is active in the clinical fields of endoscopy, surgery, acute care and diagnostics with consolidated sales in 2021 of €130m.
G Square is a healthcare private equity investor, focusing on mid-market projects across Europe. The company capitalizes on its expertise in healthcare private equity, investing across a range of subsectors including mental health, healthcare services, social care and medical devices.
Learn more about our healthcare services investment banking expertise.