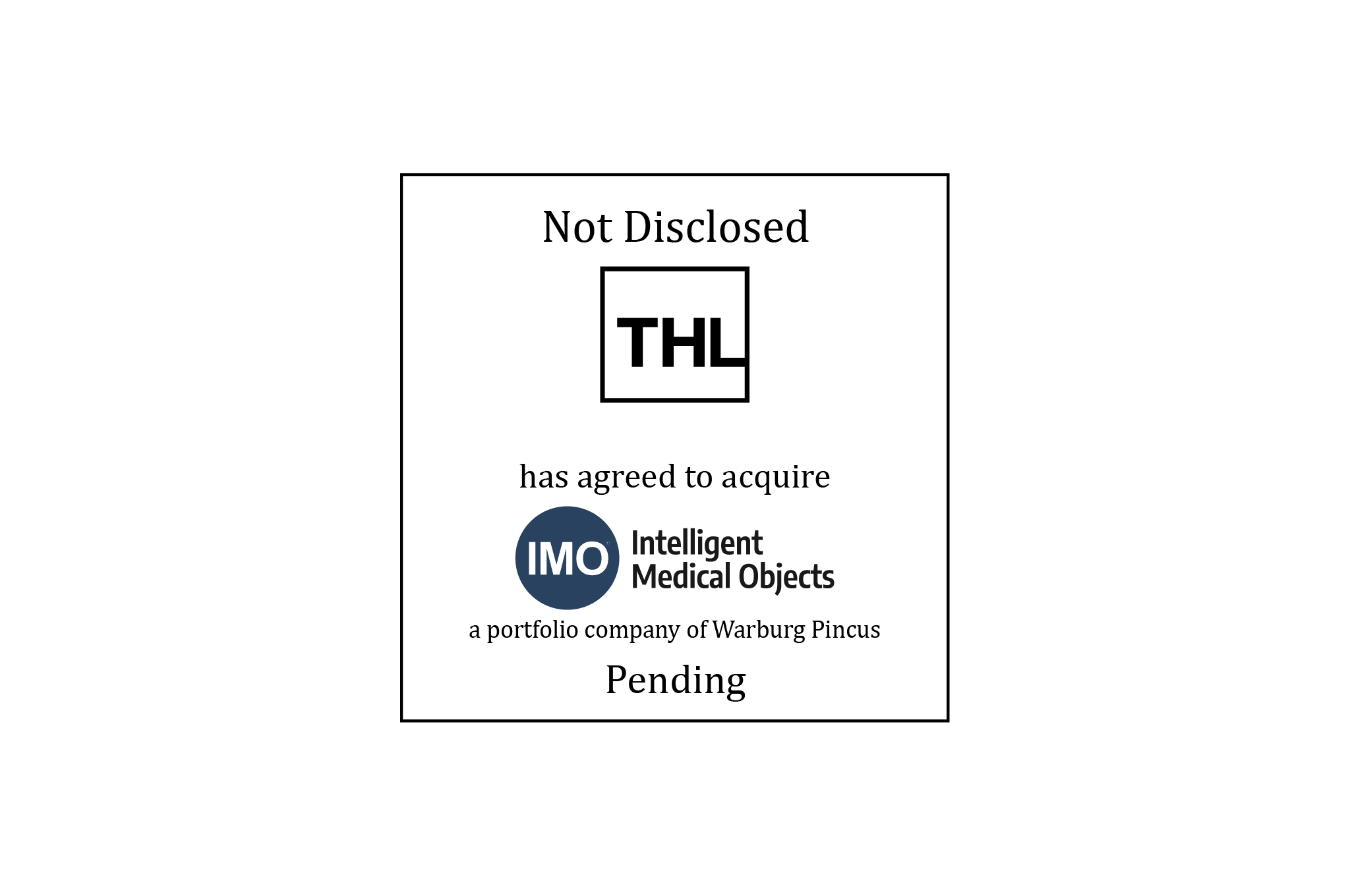 William Blair acted as exclusive financial advisor to Thomas H. Lee Partners (THL) in connection with the pending acquisition of Intelligent Medical Objects (IMO), a portfolio company of Warburg Pincus. The transaction was announced on March 31, 2022.
About the Companies
Thomas H. Lee Partners is a premier private equity firm investing in middle-market growth companies exclusively in three sectors: healthcare, financial technology and services, and technology and business solutions. THL's domain expertise and resources help to build great companies with an aim to accelerate growth, improve operations and drive long-term sustainable value. Since 1974, THL has raised more than $30 billion of equity capital, invested in over 160 companies and completed more than 500 add-on acquisitions representing an aggregate enterprise value at acquisition of over $210 billion.
Intelligent Medical Objects is a healthcare data enablement company. From clinical documentation at the point of care to complex approaches to population health management, IMO ensures clinical data integrity and quality, making patient information fit for purpose across the healthcare ecosystem. For almost three decades, IMO's footprint over 4,500 U.S. hospitals' electronic health records powers its ability to capture and preserve clinical intent wherever and however data is used.
Learn more about our healthcare IT investment banking expertise.