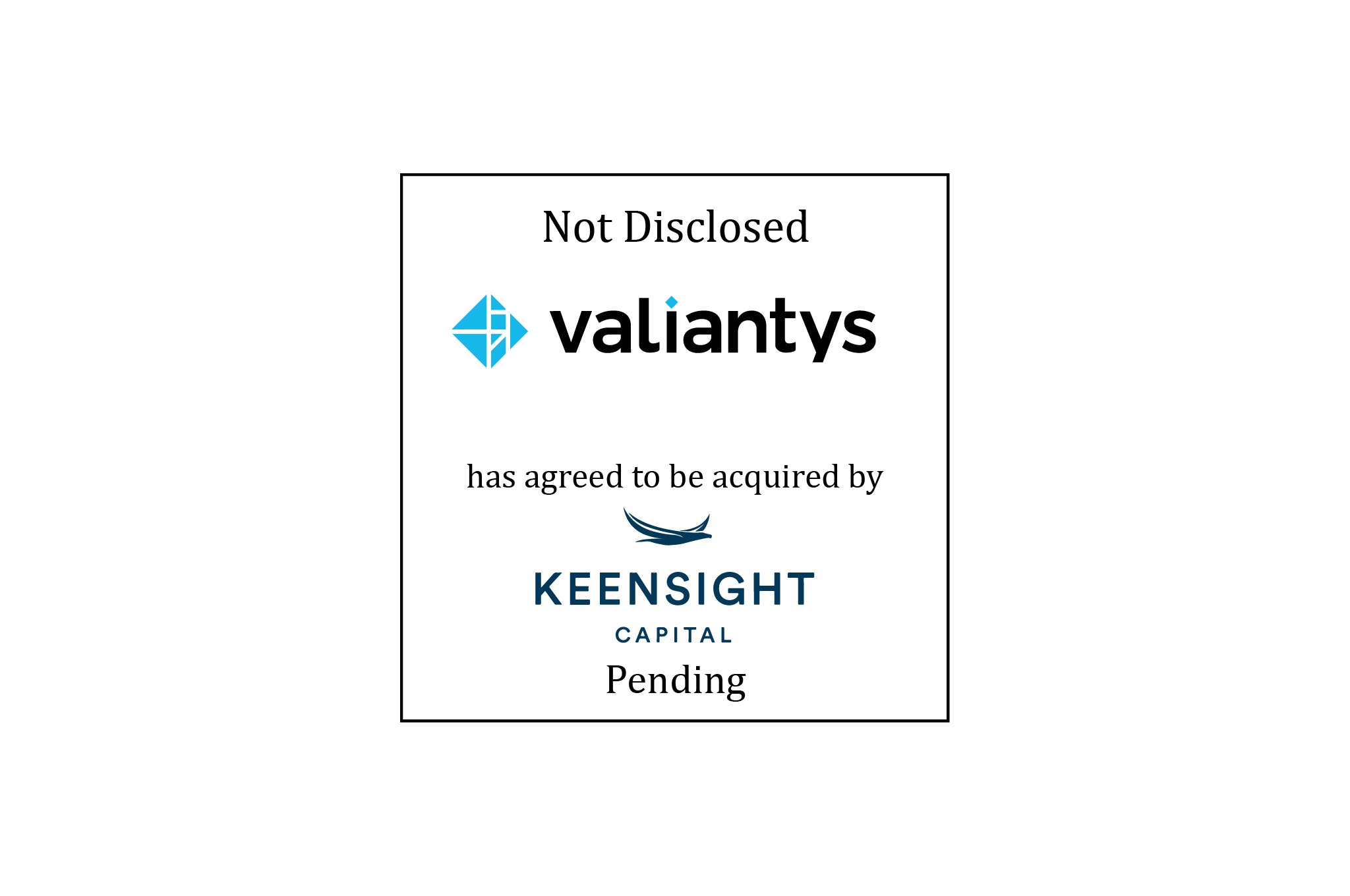 William Blair acted as the exclusive financial advisor to Valiantys in connection with its pending sale to Keensight Capital. The transaction signed on April 8, 2022 and is expected to close in June 2022.
About the Companies
Valiantys is a leading global consulting and services firm dedicated to Atlassian. Valiantys accelerates business transformation by digitizing processes and modernizing teamwork, using the best Agile methods and tools. Their Atlassian technical expertise is unparalleled, and it supports customers across the entire spectrum of projects on those platforms. As a recognized Agile at Scale and Cloud Specialized Partner, Valiantys helps organizations accelerate time to value with Agile at scale, cloud, and ITSM implementations. As teamwork requires more than just tools, Valiantys helps bridge the gap between applications and strategic practices such as SAFe® and ITIL. Over the last 15 years, Valiantys has helped more than 5,000 customers achieve their desired business outcomes at a reduced time to value, through improved team collaboration.
Keensight Capital, one of the leading European growth buyout firms, is committed to supporting entrepreneurs as they implement their growth strategies. For 20 years, Keensight Capital's team of seasoned professionals has leveraged their knowledge of investment and growth industries to invest for the long term in profitable companies with high growth potential. Drawing on their expertise in the technology sector, Keensight Capital identifies the best investment opportunities in Europe and works closely with management teams to develop and achieve their strategic vision.
Learn more about our technology investment banking expertise.