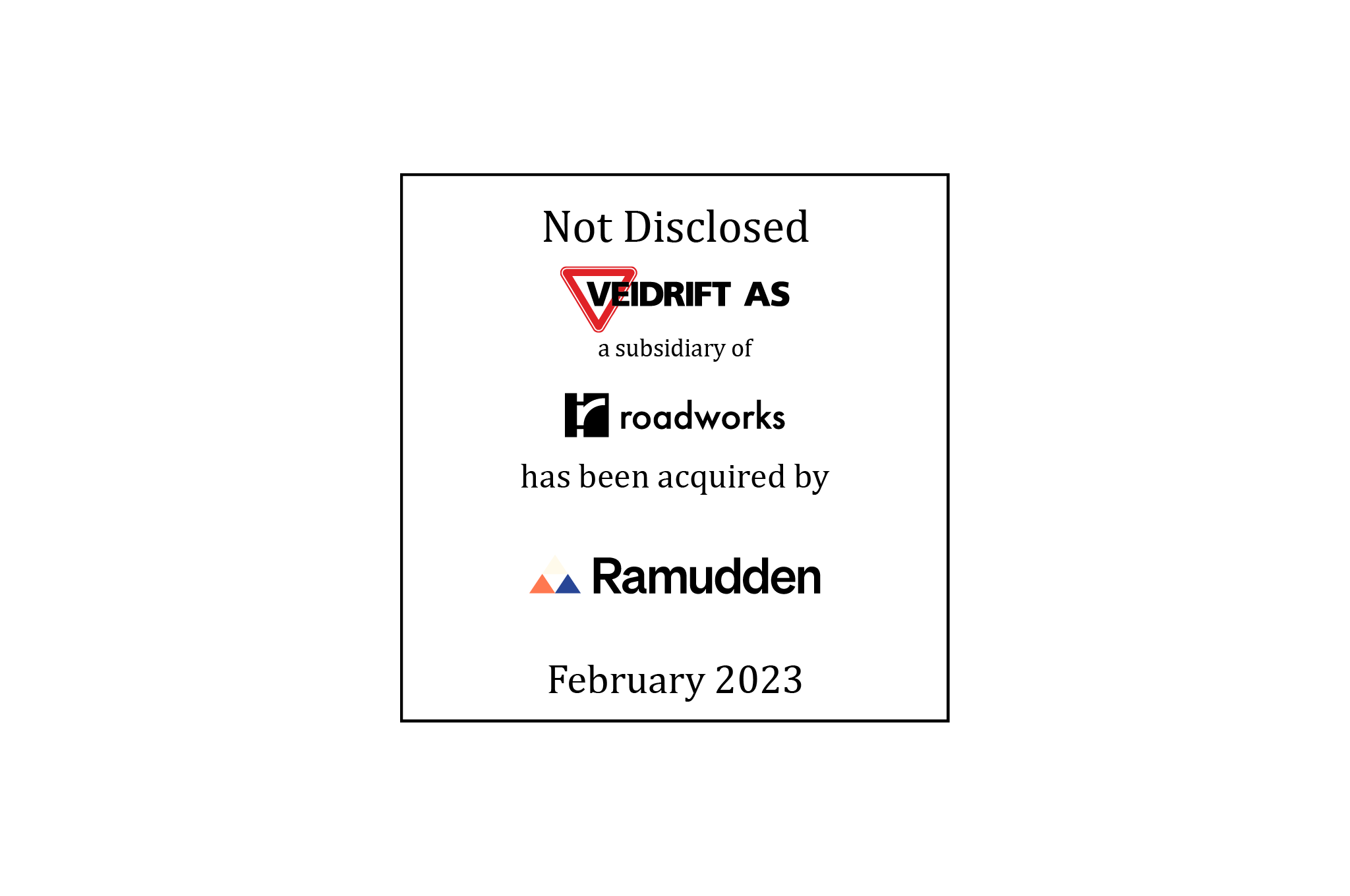 William Blair acted as the exclusive financial advisor to Roadworks, a portfolio company of Norvestor, in connection with the sale of its subsidiary, Veidrift, to Ramudden, which is part of the Work Zone Safety Group of companies (WZSG), ultimately controlled by Triton. The transaction was signed and closed on February 1, 2023.
About the Companies
Veidrift, part of the Road Safety Services segment within the Roadworks group, is a leading work zone safety contractor in the Eastern parts of Norway. In addition, Veidrift provides traffic management, temporary traffic signs, and installation services as well as technical excavation and logistics services. Veidrift has around 55 employees and an annual turnover of c. NOK 135m.
Roadworks builds, operates, and maintains critical infrastructure. The group's head office is in Grimstad. Norvestor VI L.P., a fund managed by Norvestor Advisory AS, is the majority owner of Roadworks with about 80% of the shares. Management and key employees own the rest.
Norvestor is a leading private equity firm focusing on mid-market buyouts in the Nordic region, with offices in Oslo, Stockholm, Helsinki, Copenhagen, and Luxembourg. Norvestor typically invests in companies providing services where digitalization or available technology can be utilized to make sustainable efficiency gains and create value for clients and society. The firm usually invests in companies with revenue in the range of €25-250 million. Norvestor funds have made more than 82 platform investments and participated in more than 300 add-on acquisitions.
Ramudden is part of the WZSG of companies. The group operates traffic services companies in 12 countries with over 4,000 employees including AVS (Germany), Chevron Traffic Management (UK), Fero (Belgium, the Netherlands), Ramudden (Nordics), and also includes HRS (UK) a company focused on digitalizing mobility and safety at roads and in work zones.
Learn more about our supply chain and commercial services investment banking expertise.