Experienced Professionals
William Blair's global headquarters are based in Chicago with offices throughout the United States and overseas. We believe talent can come from anywhere and that diversity of skills, capabilities, perspectives, and experiences drives innovation and success.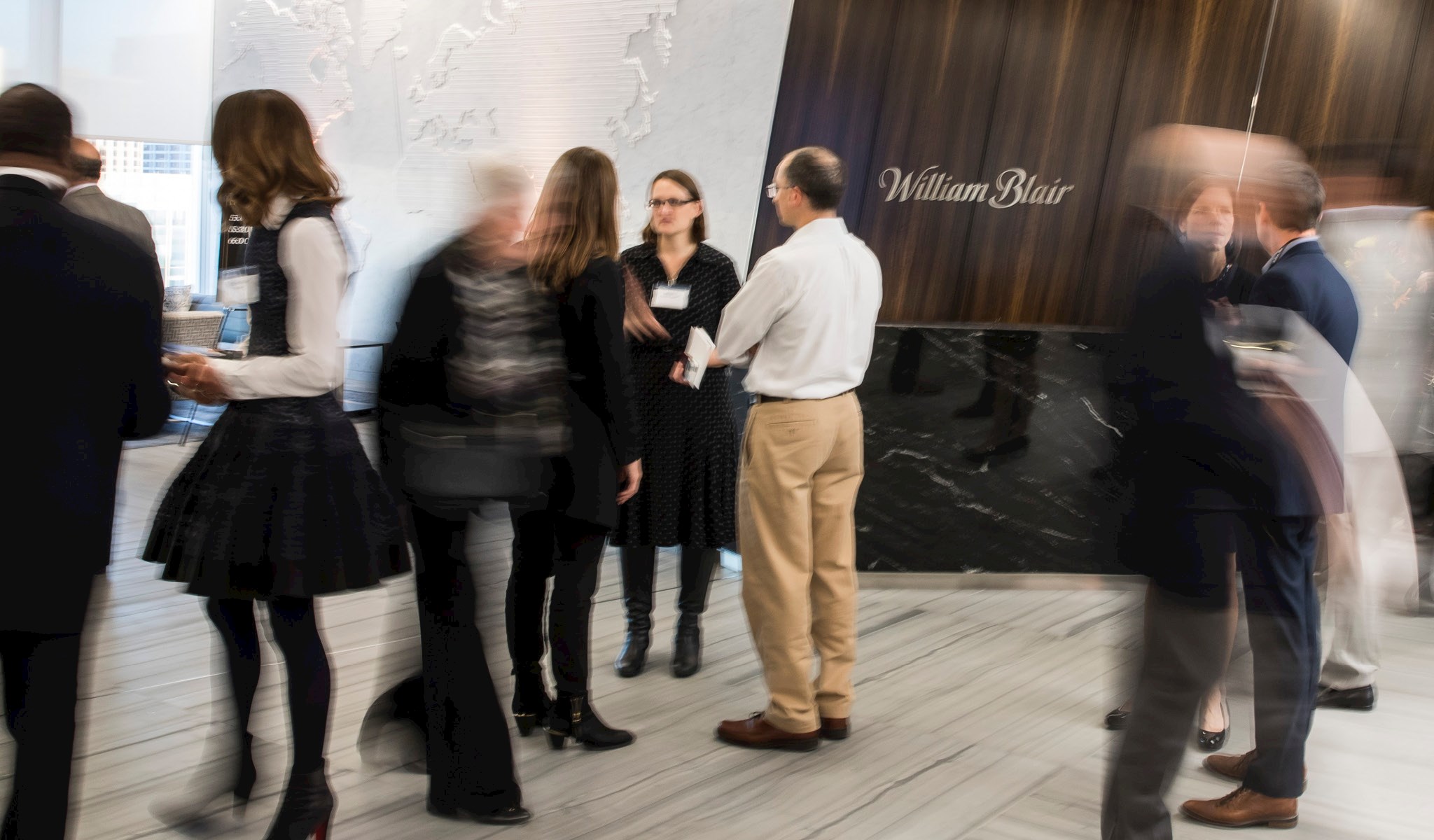 Investment Banking

Our investment bankers provide trusted, objective advice and outstanding execution for companies worldwide. Our advisory practice includes mergers and acquisitions, public-private partnerships, valuations, and strategic alternatives reviews. Our financing practice provides companies access to funding through equity capital markets, corporate debt, and private equity.

Investment Management

Our disciplined, research-driven approach to investment is designed to deliver sustainable results to institutional clients around the world. We are continually looking for talented professionals in the following areas: portfolio management, research, sales and client service, operations, finance, and fund accounting.

Private Wealth Management

Our U.S. private wealth management professionals provide customized portfolio management and comprehensive wealth planning for high-net-worth individuals, families, foundations, endowments, and businesses.

Equity Research

Our U.S. sell-side equity research coverage comprises nearly 650 primarily growth-oriented stocks in the following sectors: consumer; financial services and technology; global industrial infrastructure; global services; healthcare; and technology, media, and communications.

Institutional Sales and Trading

Our debt and equity sales and trading departments offer superior investment ideas, trade execution, access to senior management, and underwriting to investors and issuers around the globe.

Strategic Resources

Our full suite of internal support departments provides strategic insight and outstanding execution to strengthen the firm's business units: Brand Marketing and Communications; Accounting and Finance; Human Resources; Legal and Compliance; Information Technology; Workplace and Real Estate Management.
Join Our Team
Finding, attracting, and developing talented people is the foundation of our success. Learn about the promising career opportunities currently available at William Blair.
Search for jobs and apply