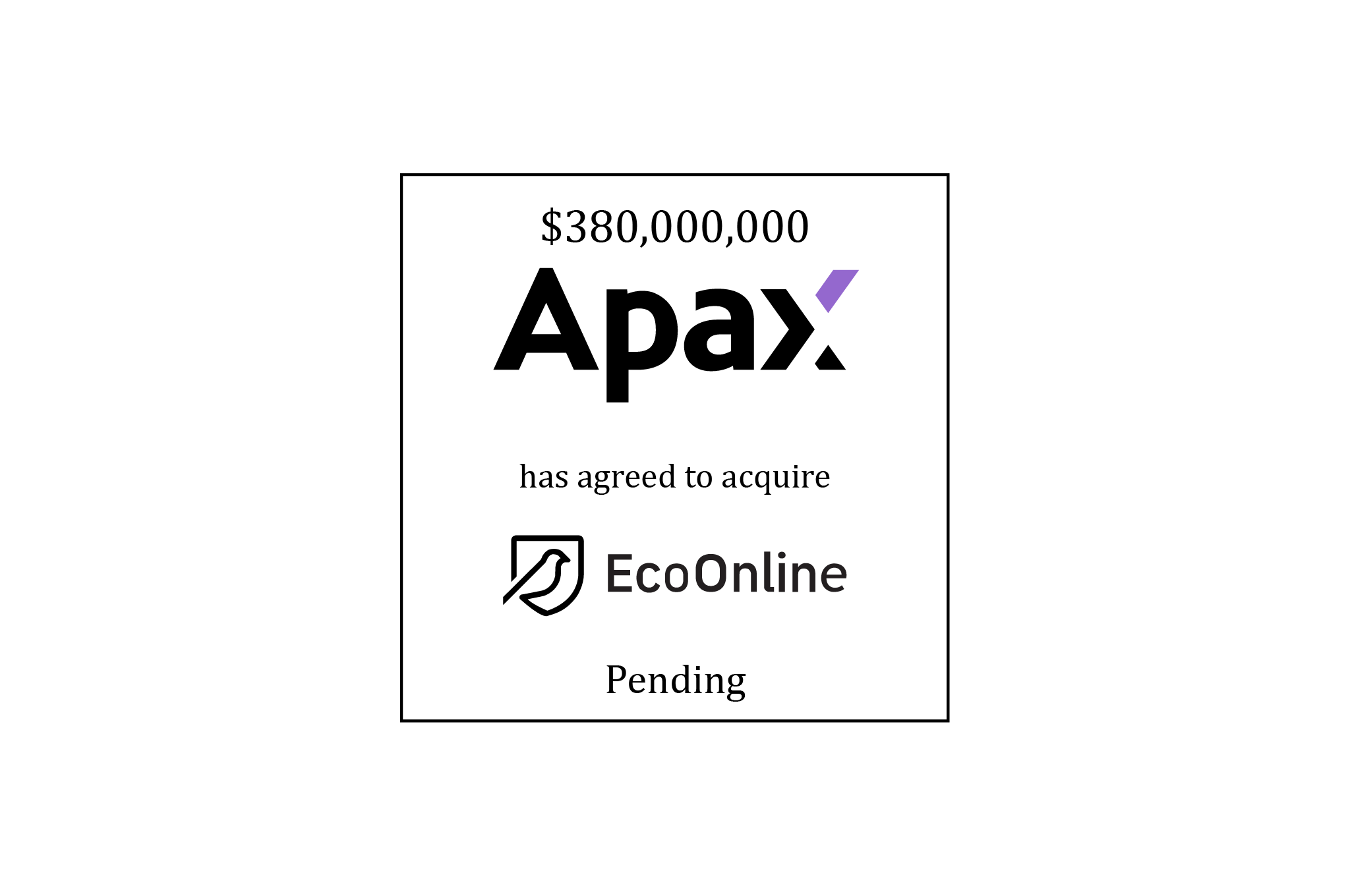 William Blair acted as the exclusive financial advisor to Apax Partners (Apax) in connection with its pending recommended cash tender offer to acquire EcoOnline. The transaction is subject to customary regulatory approvals and other conditions.
About the Companies
EcoOnline is one of the leading providers of Software-as-a-Service (SaaS) for Environmental, Health & Safety (EHS) management. The EcoOnline platform provides four core offerings in health and safety, chemical safety, environmental safety and learning management. The company operates an industry-agnostic, configurable multi-tenant SaaS platform with modules such as chemical management, risk assessments, crisis management, document management, audits and inspections, environmental reporting, and learning management. With over 7,000 customers from industries such as industrial goods, utilities, retail, construction, food and beverage and public health, EcoOnline is an EHS leader in the United Kingdom, Ireland and the Nordics; the company also has a strong market presence in central Europe and the U.S.
Apax is a leading global private equity investment firm with more than $60 billion of funds raised to date. The Apax family of funds includes private equity, growth equity and credit, focusing on investments in the technology, services, healthcare and internet and consumer sectors. The firm aligns itself with committed management teams and entrepreneurs and helps to build businesses of significant value. The firm has more than 350 professionals with substantial operating, consulting, technology and financial management experience, enabling meaningful contributions to their portfolio companies. The firm was founded in 1969 and is based in London, United Kingdom with global offices in New York, Hong Kong, Mumbai, Tel Aviv, Munich, and Shanghai.
Learn more about our technology investment banking expertise.