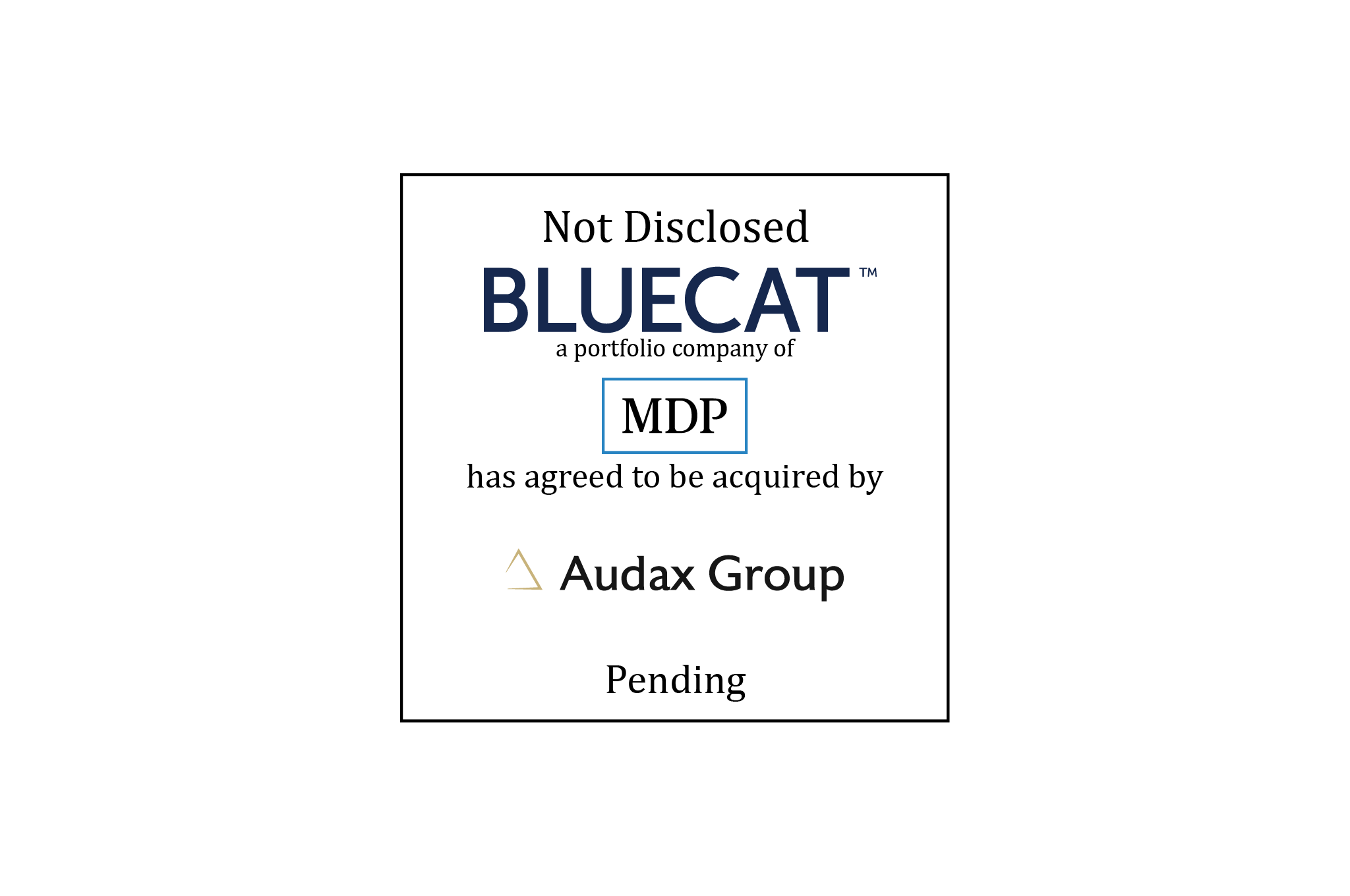 William Blair & Company acted as the lead financial advisor to BlueCat, a portfolio company of Madison Dearborn Partners, LLC (MDP) in connection with its pending acquisition by Audax Group. The transaction was announced on June 23rd, 2022 and is expected to close in the third quarter of 2022.
About the Companies
BlueCat provides enterprise Domain Name System (DNS) software intended to build and manage the complex network infrastructure of businesses. The company's software consolidates server endpoints, normalizes DNS data and harnesses them for powerful analytics and improved security, enabling its users to greater control, compliance and security.
MDP is a leading private equity investment firm based in Chicago. Since MDP's formation in 1992, the firm has raised aggregate capital of more than $28 billion and has completed more than 150 investments. MDP invests across five dedicated industry verticals, including basic industries; business and government software and services; financial and transaction services; health care; and telecom, media and technology services.
Audax Group is a leading alternative investment manager with offices in Boston, New York, and San Francisco. Since its founding in 1999, the firm has raised more than $30 billion in capital across its private equity and private debt businesses. Audax Private Equity has invested more than $9 billion in 150 platforms and more than 1,100 add-on companies, and is currently investing out of its $3.5 billion, sixth private equity fund. Through its disciplined buy and build approach, Audax Private Equity seeks to help platform companies execute add-on acquisitions that fuel revenue growth, optimize operations, and significantly increase equity value.
Learn more about our technology investment banking expertise.