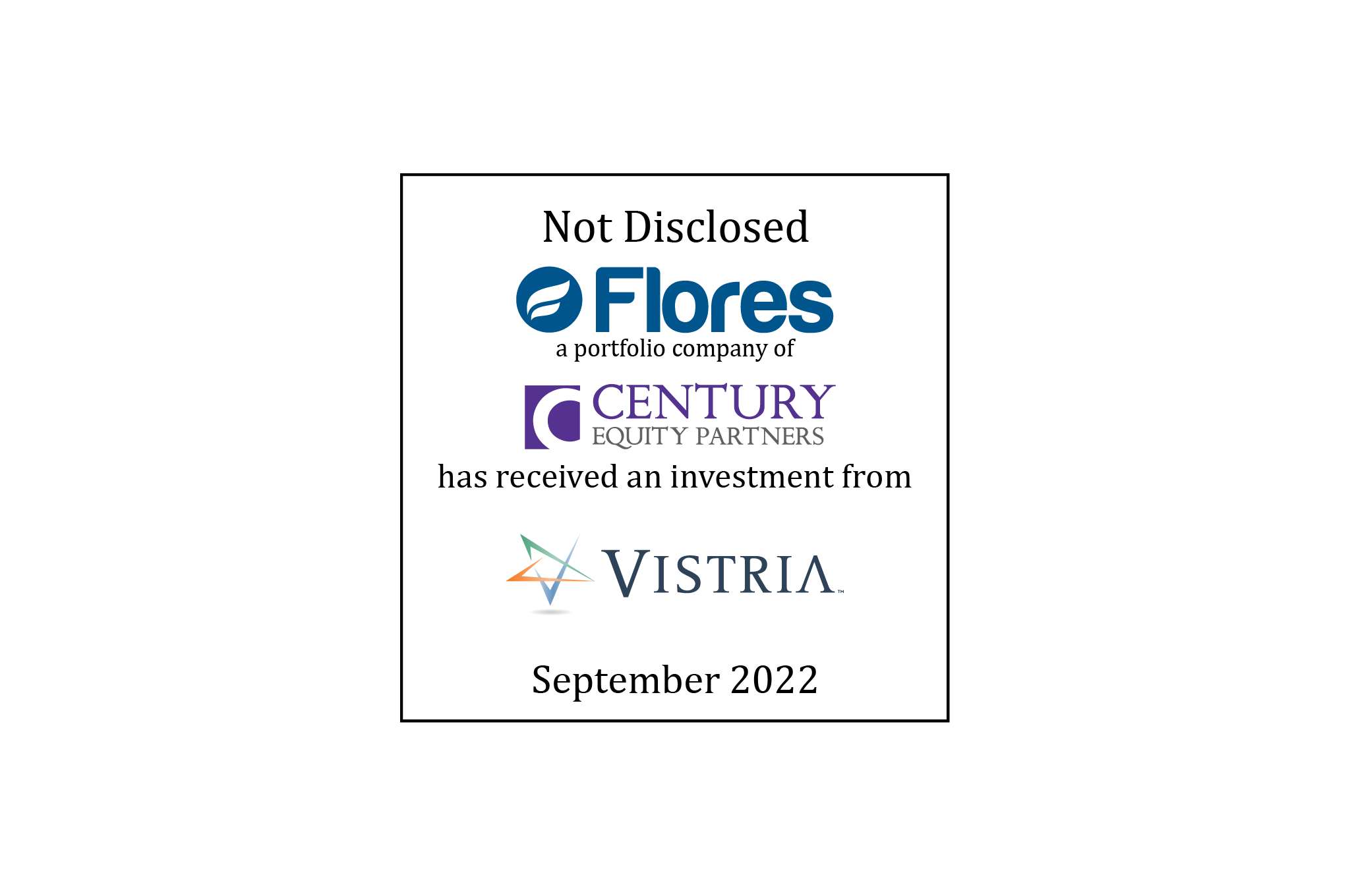 William Blair acted as the exclusive financial advisor to Flores & Associates, LLC (Flores), a portfolio company of Century Equity Partners (Century), in connection with its recapitalization by The Vistria Group (Vistria). The transaction was closed on September 23, 2022.
About the Companies
Flores was founded in 1986 to provide Human Resources consulting services such as compensation, benefits and selection to a broad cross section of small to mid-sized companies throughout the Southeast. The company has evolved over the last thirty plus years from its Human Resources consulting roots into a national leader in the field of consumer-based reimbursement plans, COBRA, and Direct Bill services. Flores has been uniquely transformed from a generalist organization into a specialty services firm focused on consumer-based employee reimbursement programs and COBRA/Direct Bill services.
Vistria manages approximately $7 billion in AUM across its equity funds and co-investment vehicles, and actively participates in the insurance and benefits, retirement and wealth management, education, and government space.
Century focuses exclusively on making private equity investments to support the recapitalization and growth of lower middle market companies that provide services, distribution, and solutions to the financial services industry.
Learn more about our tech enabled services investment banking expertise.