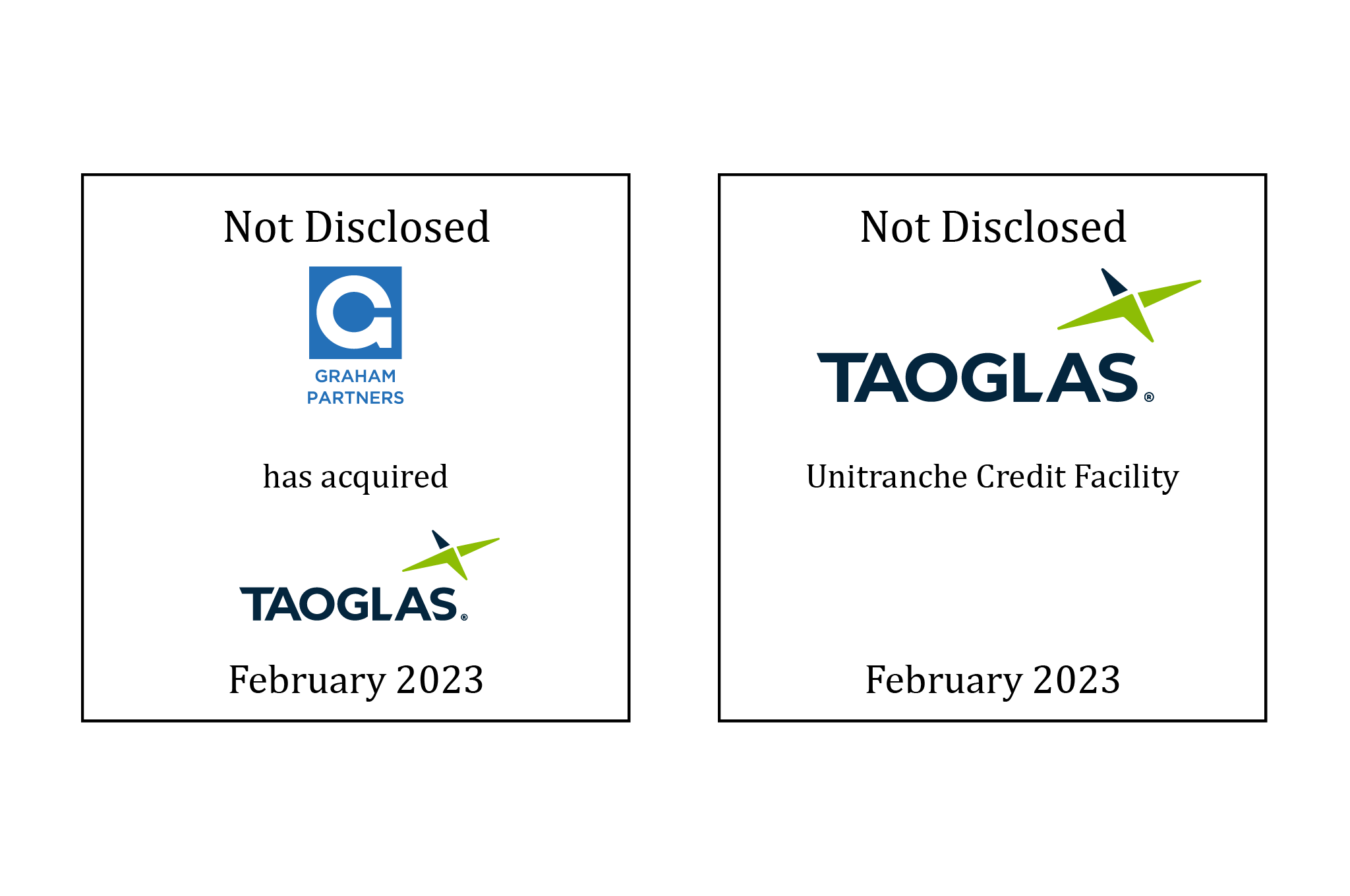 William Blair acted as the exclusive advisor to Graham Partners and arranged debt financing to support its acquisition of Taoglas. The transaction highlights the combination of William Blair's industrial technology and leveraged finance expertise to drive exceptional outcomes for clients.
About the Companies
Founded in 2004 and based in Dublin, Ireland, Taoglas is a leading provider of IoT antennas, ancillary IoT components, and custom IoT solutions, serving original equipment manufacturers that require wireless functionality for products in high-growth IoT end markets including industrial automation, healthcare, telematics, and smart cities.
Founded in 1988 and based in Newtown Square, PA, Graham Partners is a private equity firm with $3.7 billion of assets under management with a history of executing successful investments in industrial technology and advanced manufacturing businesses. The company is focused on technology-driven middle market businesses with strong FCF (Free Cash Flow) conversion, industry leading position, and robust end market growth within advanced manufacturing and industrial technology.
Learn more about our industrial growth products and leveraged finance investment banking expertise.