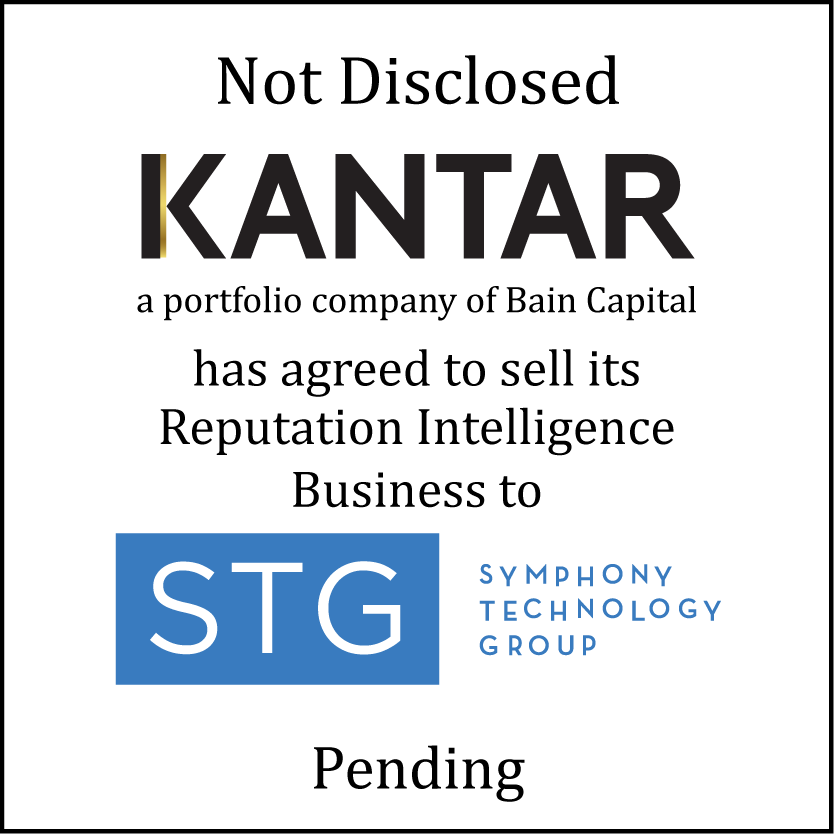 William Blair acted as the exclusive financial advisor to Kantar and Bain Capital in connection with the pending sale of Kantar's Reputation Intelligence business to STG. The transaction included a material investment in Kantar Reputation Intelligence by STG in order to fund continued growth in the business and the development of a leading technology platform. The transaction signed on August 3rd, 2021 and is expected to close during Q4 2021.
About the Companies
Kantar Reputation Intelligence provides monitoring tools designed to help the communications and PR workforce gain a better understanding of marketing efforts and brand reputation across media channels including print, online, broadcast and social media.
STG is the private equity partner to market leading companies in data, software, and analytics. The firm brings expertise, flexibility, and resources to build strategic value and unlock the potential of innovative companies. Partnering to build customer-centric, market winning portfolio companies, STG creates sustainable foundations for growth that bring value to all existing and future stakeholders. The firm is dedicated to transforming and building outstanding technology companies in partnership with world class management teams. STG's expansive portfolio has consisted of more than 35 global companies.