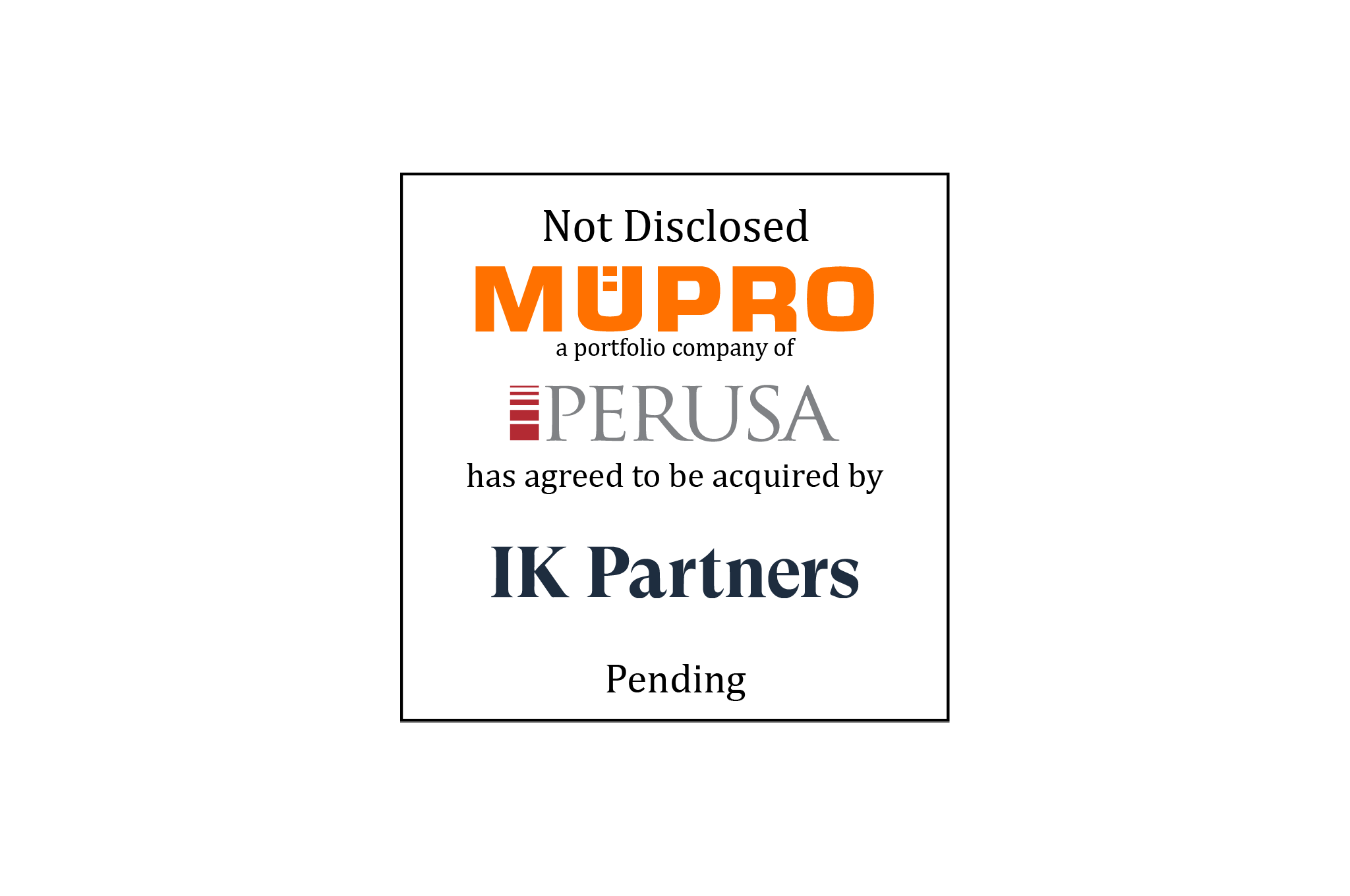 William Blair acted as exclusive financial advisor to MÜPRO, a portfolio company of Perusa in connection with its pending sale to IK Partners (IK). The transaction was signed on May 20, 2022 and is expected to close in June 2022.
About the Companies
MÜPRO is a leading European specialty distributor of pipe fastening technology, which is a highly attractive part of the SHVAC market. In its role as a specialty distributor, MÜPRO combines in-house design, production capabilities as well as a large direct sales force with strong technological know-how. The company maintains a broad, modular product portfolio for a global and diversified customer base, comprising installers, fire protection specialists, general contractors and shipyards. Besides its product offering, MÜPRO offers differentiated consulting and digitalization expertise, including a new webshop, digital library interfaces as well as Building Information Modeling (BIM) services. The company employs almost 500 employees and is based in Wiesbaden, Germany.
Perusa is a private equity firm that invests in mid-sized companies and corporate carve-outs in the German speaking region, the Netherlands and the Nordic countries. Possible investment situations also include secondaries, companies navigating succession planning or companies that could benefit from new operating strategies.
IK is a pan-European private equity firm focused on investments in the Nordics, DACH, France, U.K. and Benelux. Since 1989, IK funds have raised more than €7.5 billion of capital and invested in more than 100 European companies. IK supports businesses with strong underlying potential, partnering with management teams to create robust, international leaders with excellent long-term prospects.
Learn more about our industrial growth products investment banking expertise.