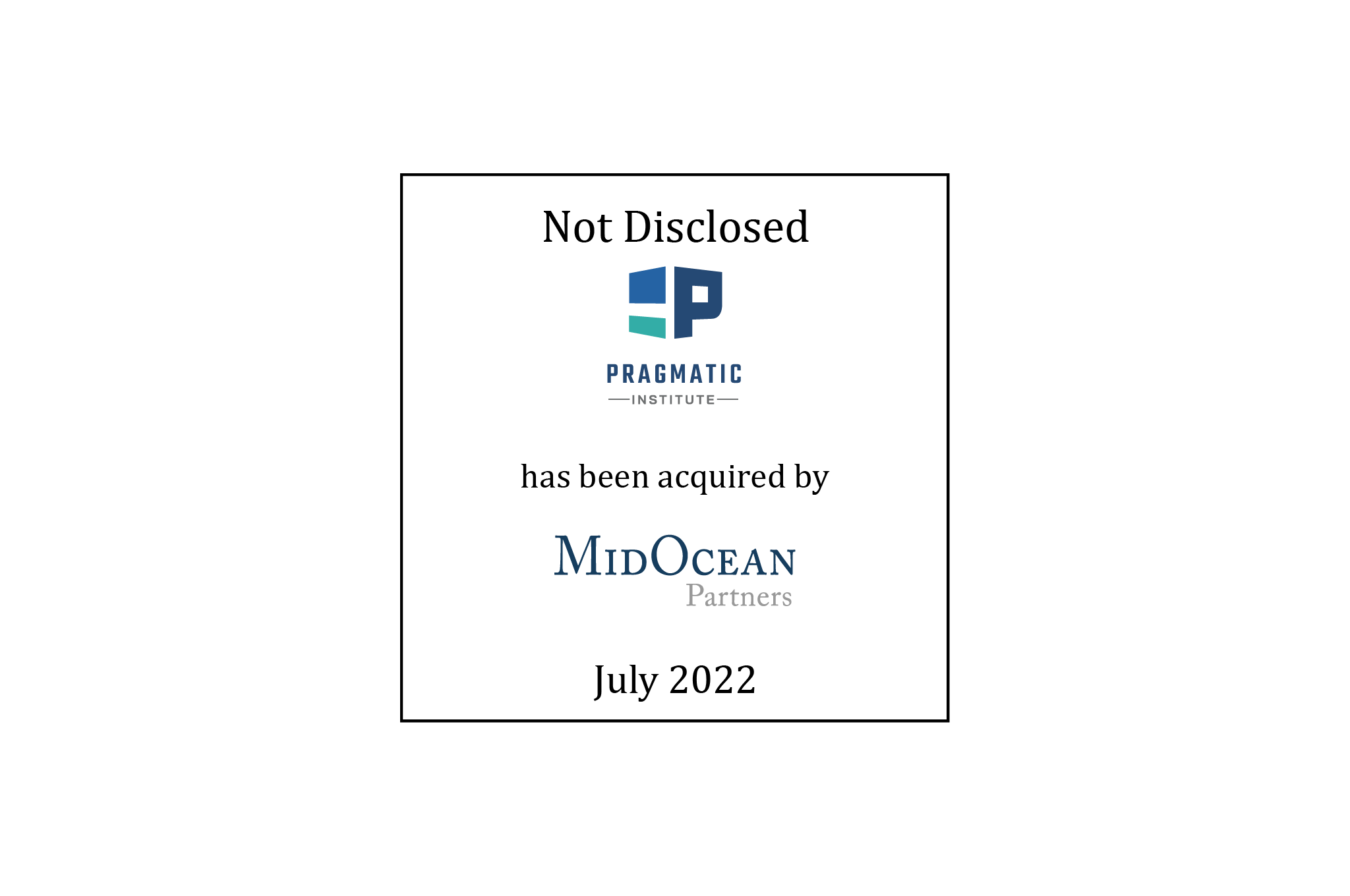 William Blair acted as the exclusive financial advisor to Pragmatic Institute, a portfolio company of Renovus Capital Partners (Renovus), in connection with its sale to MidOcean Partners (MidOcean). The transaction closed on July 7, 2022.
About the Companies
Pragmatic Institute is a leading provider of enterprise-focused product management, data, and design training that empowers organizations to accelerate innovation through a technology-first approach. The company addresses many business challenges including the critical need for technical and tactical talent, lack of common language across business units, and undefined internal roles and responsibilities.
Based in the Philadelphia area, Renovus is a lower middle market private equity firm specializing in the knowledge and talent industries and manages over $1 billion across its three sector-focused funds and other strategies. The firm's current portfolio includes more than 20 U.S.-based businesses specializing in education and training, healthcare services, technology services and professional services. Renovus typically partners with founder-led businesses, leveraging its experience within the industry and access to debt and equity capital to make operational improvements, recruit top talent, pursue add-on acquisitions and oversee strategic growth initiatives.
MidOcean is a premier New York-based alternative asset manager specializing in middle market private equity and alternative credit investments. Since its inception in 2003, MidOcean Private Equity has targeted investments in high-quality middle-market companies in the consumer and business services sectors. MidOcean Credit was launched in 2009 and currently manages a series of alternative credit strategies, collateralized loan obligations (CLOs), and customized separately managed accounts.
Learn more about our tech enabled services investment banking expertise.