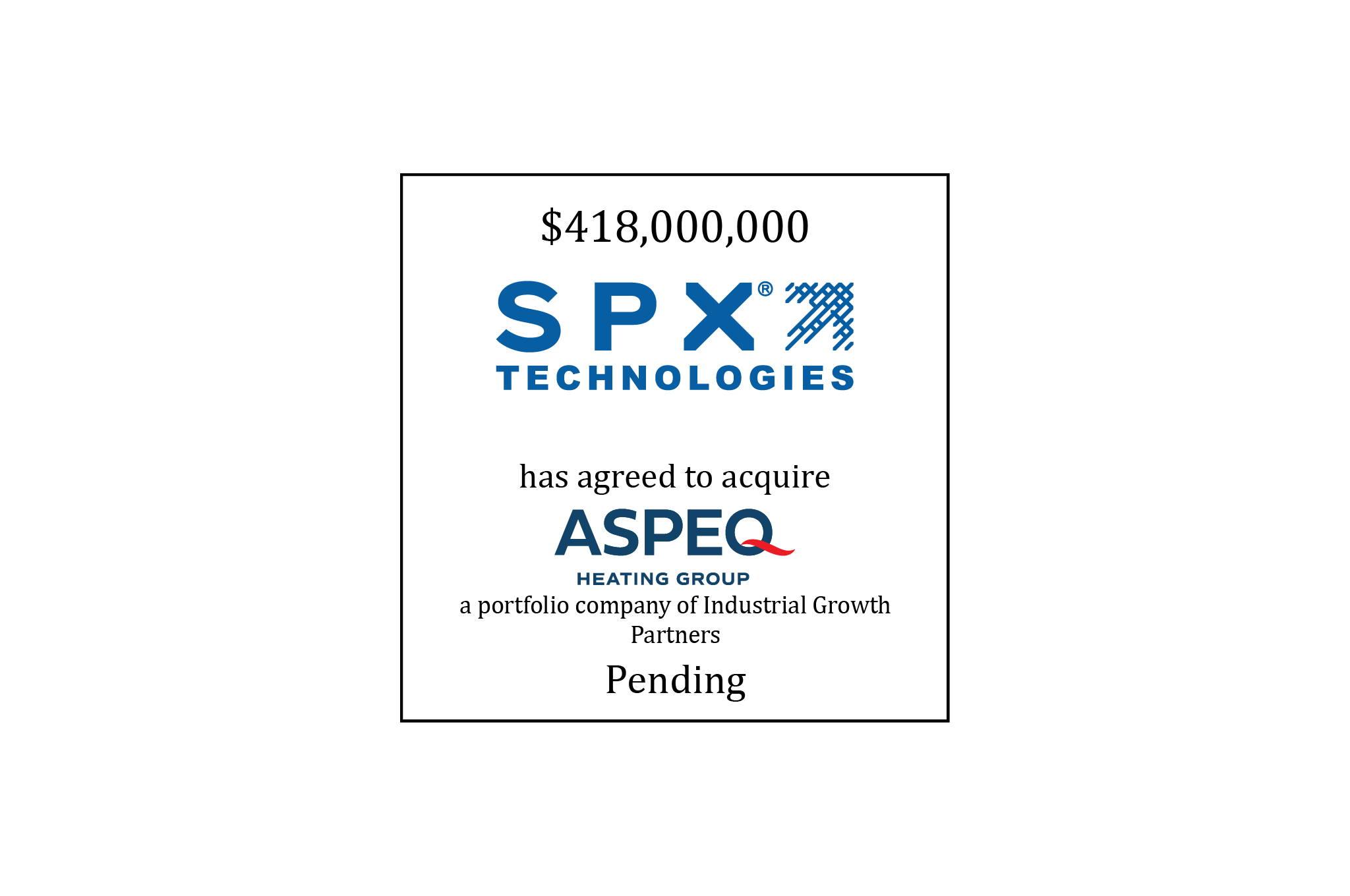 William Blair acted as the exclusive financial advisor to SPX Technologies (NYSE:SPXC) in connection with its pending acquisition of ASPEQ Heating Group, a portfolio company of Industrial Growth Partners. The transaction was announced on May 1, 2023 and is expected to close in the second quarter of 2023, subject to the fulfillment of customary conditions and approvals.
About the Companies
SPX is a Charlotte, North Carolina based supplier of highly engineered products and technologies, holding leadership positions in the HVAC and detection and measurement markets. SPX has more than 3,300 employees in 15 countries and is listed on the New York Stock Exchange under the ticker symbol "SPXC."
ASPEQ Heating Group is a St. Louis, Missouri based provider of custom-configured electric heating and thermal management products to the industrial, commercial, military, marine, and transportation markets. The company serves a highly diversified customer base and provides more than 30 distinct product categories, including immersion and circulation heaters, duct heaters, tubular elements, unit and comfort heaters, and explosion-proof heaters, among others, as well as integrated controls and spare parts.
Industrial Growth Partners (IGP) is a San Francisco, California based specialist private investment partnership focused exclusively on acquiring middle-market niche manufacturers and industrial services businesses with strong market positions. IGP principals bring unique industry experience, insights, and guidance to the management teams of its portfolio companies to help drive transformational growth.
Learn more about our industrial growth products investment banking expertise.