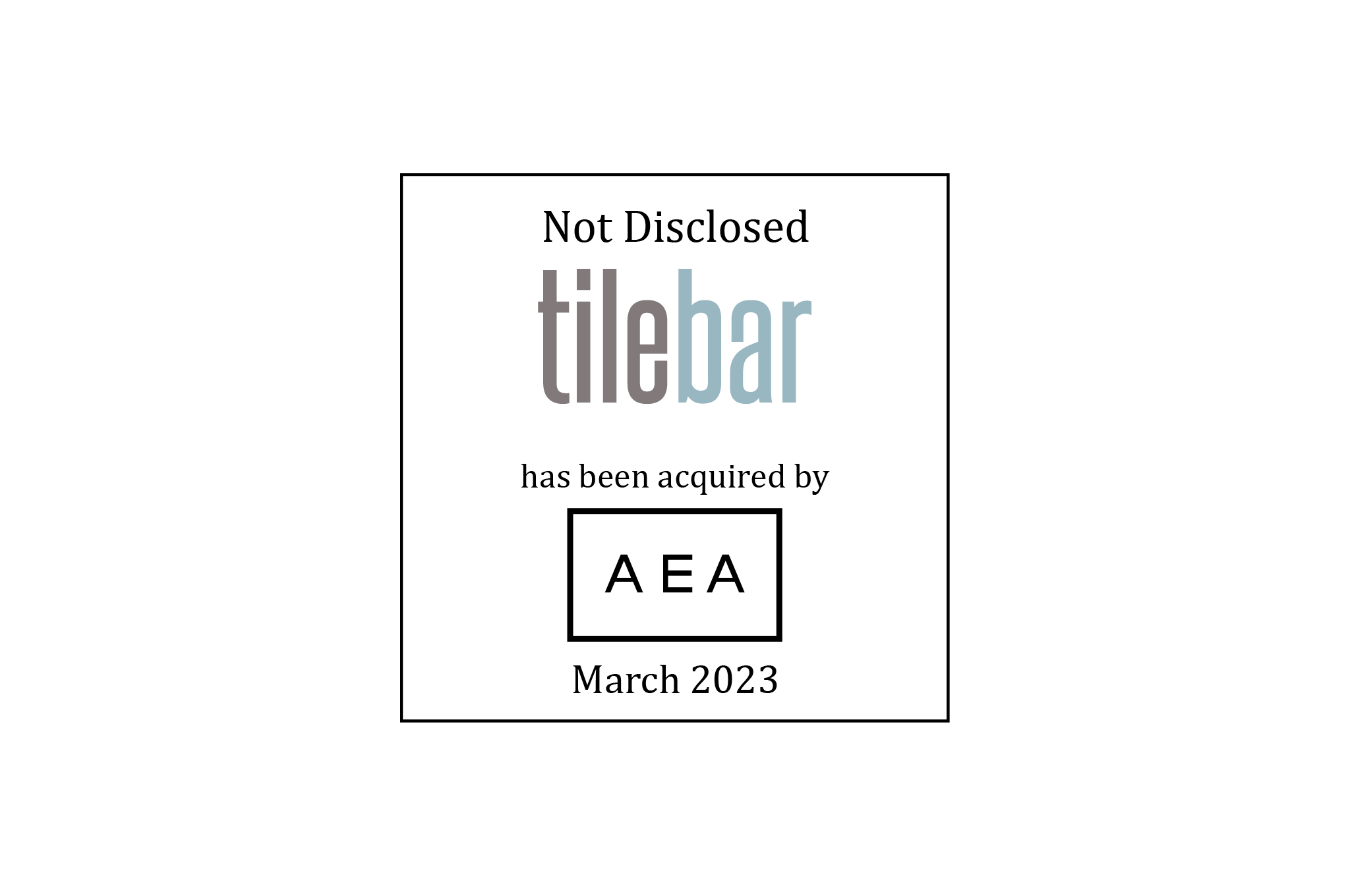 William Blair acted as the exclusive financial advisor to TileBar, a founder-led business co-owned by the founder and LongueVue Capital (LVC), in connection with its sale to AEA Investors LP (AEA). The transaction closed on March 1, 2023.
About the Companies
TileBar was founded in 2009 by Eli Mechlovitz as the first tile designer, supplier, and marketer in the industry with a distinct brand identity and a customer-centric, digitally native approach. Since then, the company has expanded rapidly with outsized share gains and is one of the fastest growing players in the industry. TileBar has a differentiated and disruptive omnichannel platform with best-in-class e-Commerce and digital capabilities, allowing the company to win across its various direct-to-consumer and business-to-business channels. TileBar is led by a visionary founder with a consistent track record of growth and success within the tile market, which is attractive, large, fragmented and early in its e-Commerce penetration curve relative to comparable home renovation products.
Founded in 2001, LVC is a New Orleans-based equity investment firm focused on providing transformational growth capital to middle-market companies, drawing upon its successful 20 plus year track record of partnering with entrepreneurs and management teams to drive value creation. LVC has made successful investments in a wide variety of industries including healthcare, life sciences, transportation and logistics, food and beverage, specialty packaging, consumer, and industrial services.
AEA was founded in 1968 by the Rockefeller, Mellon and Harriman family interests and S.G. Warburg & Co as a private investment vehicle for a select group of industrial family offices with substantial assets. AEA has an extraordinary global network built over many years which includes leading industrial families, business executives and leaders; many of whom invest with AEA as active individual investors and/or join its portfolio company boards or act in other advisory roles. Today, AEA's roughly 110 investment professionals operate globally with offices in New York, Stamford, San Francisco, London, Munich and Shanghai. The firm manages funds that have about $18 billion of invested and committed capital including the leveraged buyouts of middle market companies and small business companies, growth capital and mezzanine and senior debt investments.
Learn more about our consumer and retail investment banking expertise.