Our Family Office Solutions suite is a highly curated and bespoke offering. The value we bring to you is anchored in five key areas, where we have a deep reservoir of knowledge and resources to draw from as we collaborate to offer customized solutions for each family's unique situation.
Merchant Banking: Our dedicated global team provides proprietary access to a number of unique investment opportunities.
Innovative OCIO Services: We offer a complete menu of reporting and back-office services that clients outsource to our Integrated Solutions Team to manage.
Philanthropy and ESG Strategies: Our dedicated philanthropy strategy advisor consults with you and collaborates on an integrated plan to optimally support each of your philanthropic endeavors.
Wealth Management and Financial Planning: Supporting the relationship with your advisor, a team of financial planning, executive services, and our diversification/allocation experts manages the protection and growth of your investments.
Thought Leadership and Critical Thinking: Research is at the heart of what we do, providing investment opportunities, market guidance, and a macroeconomic perspective.
As a trusted partner, our approach is highly personal; combined with the significant resources of our global firm, we can provide unique advice and specialized services.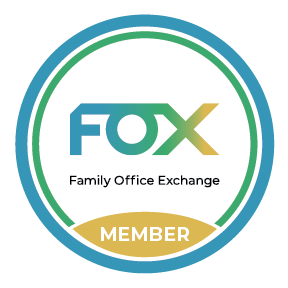 With global reach and state-of-the-art platforms across our firm, we bring an innovative and thoughtful approach to holistic wealth management and advisory services catering to family offices.
For more information, please contact us.