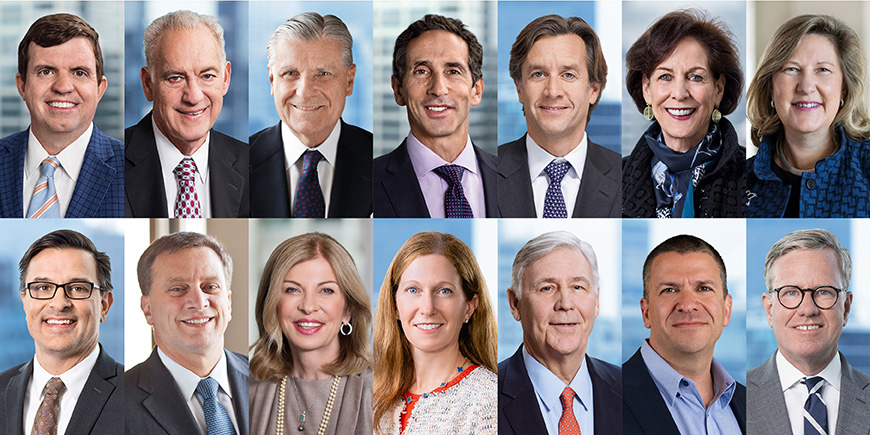 Barron's magazine named 14 William Blair advisors to its 2022 top-in-state list released on March 12. Honorees were among the top advisors from Illinois, Maryland, and Georgia.
This is the first year Laura Linger (Chicago) and Tom Marx (Chicago) were ranked by Barron's. Advisors John Cultra (Chicago), Steve Elkins (Chicago), Bob Fix (Chicago), Dan Grant (Chicago), Steve Jesanis (Chicago), Louise Lane (Chicago), Brian Marshall (Chicago), Carlette McMullan (Chicago), Jackie Moss (Chicago), Phil Rauch (Baltimore), Craig Savage (Atlanta), and Tom Wilson (Chicago) have made the top list in previous years.
"We are thrilled to see the expanding list of William Blair advisors ranked top in their states," said Ryan DeVore, global head of William Blair's Private Wealth Management group. "The expansion comes alongside the firm's growing number of offices serving wealth clients nationwide. We are now in nine cities beyond Chicago headquarters, a reflection of our high-touch service and focus on providing clients customized wealth management solutions."
Barron's top state advisor rankings are based on several factors, including assets under management and the quality of the advisors' practices.
The 14 advisors have an average tenure of three decades in financial services and 25 years at William Blair, serving individuals, families, organizations, and foundations to help them achieve their investment goals, strengthen family legacies, and endow their clients' charitable activities.