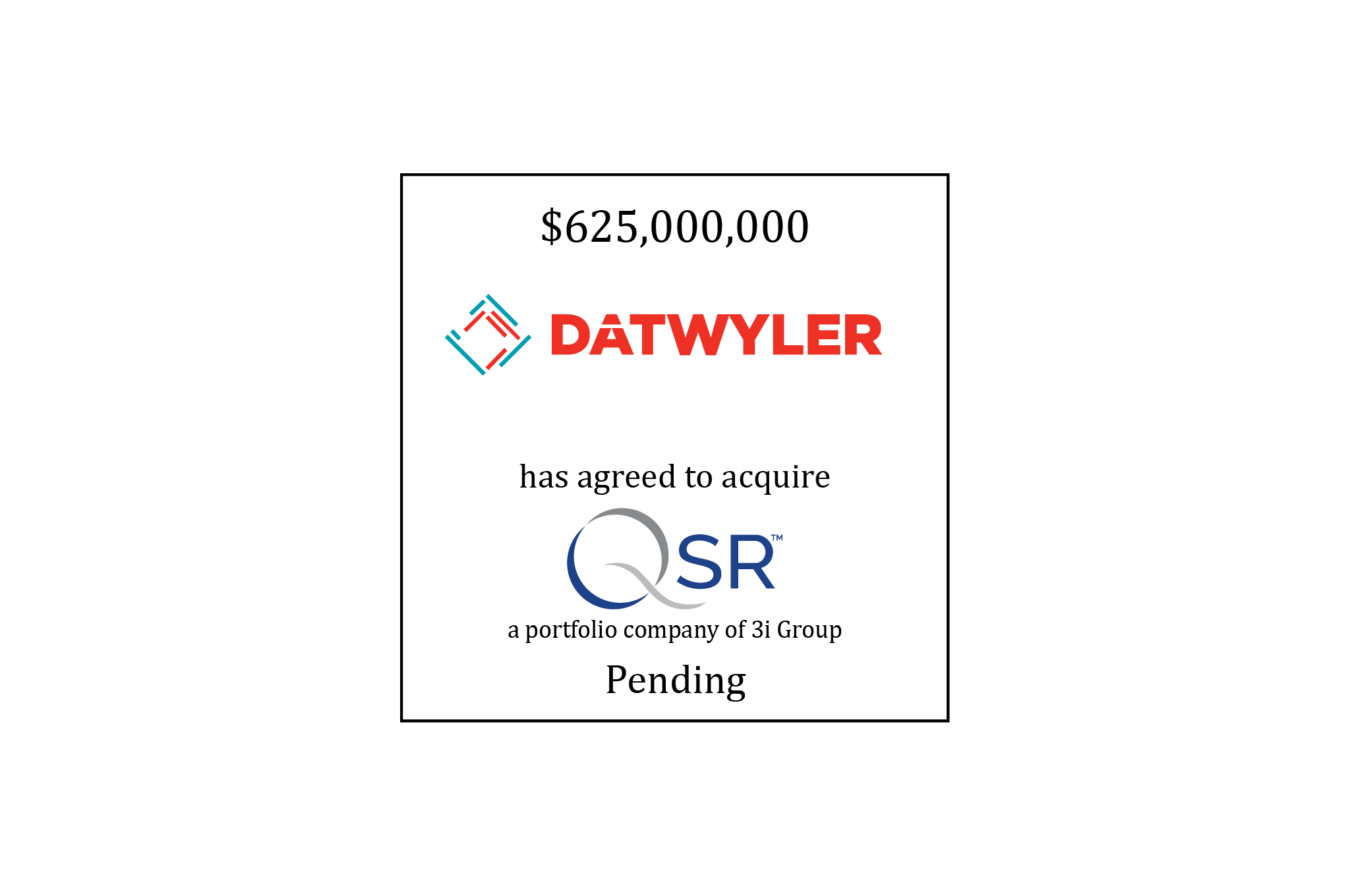 William Blair acted as the exclusive financial advisor to Datwyler Holding AG (SWX:DAE) in connection with its pending acquisition of QSR from Q Holding Company, a portfolio company of 3i Group plc. The transaction was announced on April 6, 2022 and is expected to close in the second quarter of 2022, subject to the fulfillment of customary conditions and approvals.
About the Companies
Datwyler is focusing on high-quality, system-critical elastomer components and has leading positions in attractive global markets such as healthcare, mobility, food and beverage and general industry. With its recognized core competencies and technological leadership, the company delivers added value to customers in the markets served. Datwyler concentrates on markets that offer opportunities to create more value and sustain profitable growth. Headquarted in Switzerland, with more than 20 operating companies, sales in over 100 countries and close to 7,000 employees, Datwyler generates annual sales of more than CHF 1,000 million. The company has been listed on the SIX Swiss Exchange since 1986 (security no. 3048677).
QSR is a leading supplier of high-quality seals and components for electrical connectors made of silicone. Several megatrends such as electrification connectivity, internet-of-things and Industry 4.0 offer high- growth potential. QSR maintains long-standing and close customer relationships with the world's largest connector technology companies and is frequently the leading supplier. With more than 1,250 employees, QSR has five plants and supports operations in the U.S., Mexico and China. The company was founded in 1966 and has its own in-house mold production and mixing facilities.
Learn more about our industrial growth products investment banking expertise.