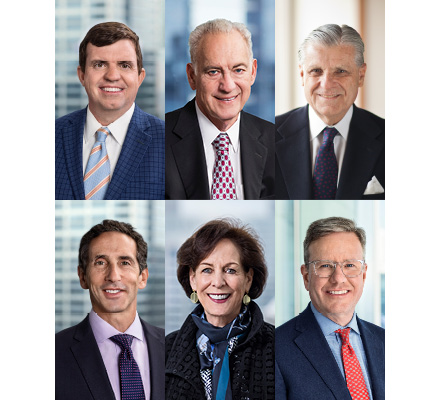 Barron's magazine named William Blair wealth advisors John Cultra, Steve Elkins, Bob Fix, Dan Grant, Louise Lane, and Tom Wilson to its 2020 top state advisors list released on March 14.
All have made the magazine's top state advisor list in previous years. The annual rankings reflect the volume of assets overseen by the advisors and their teams, regulatory record, quality of the advisors' practices, and philanthropic work.
"This national recognition highlights the dedicated professionals we have at William Blair and their industry experience and knowledge," said Ryan DeVore, global head of William Blair Private Wealth Management. "Their financial expertise coupled with the firm's 85-year history of navigating markets is especially valuable in times of market volatility."
Barron's top advisors list draws on data provided by more than 4,000 of the country's most productive financial advisors.
Cultra, Elkins, Fix, Grant, Lane, Wilson and their teams serve individuals, families, organizations, and foundations to help them achieve their investment goals, strengthen family legacies, and endow their clients' charitable activities.
The seven advisors have an average tenure of 38 years in financial services and 31 years at William Blair.