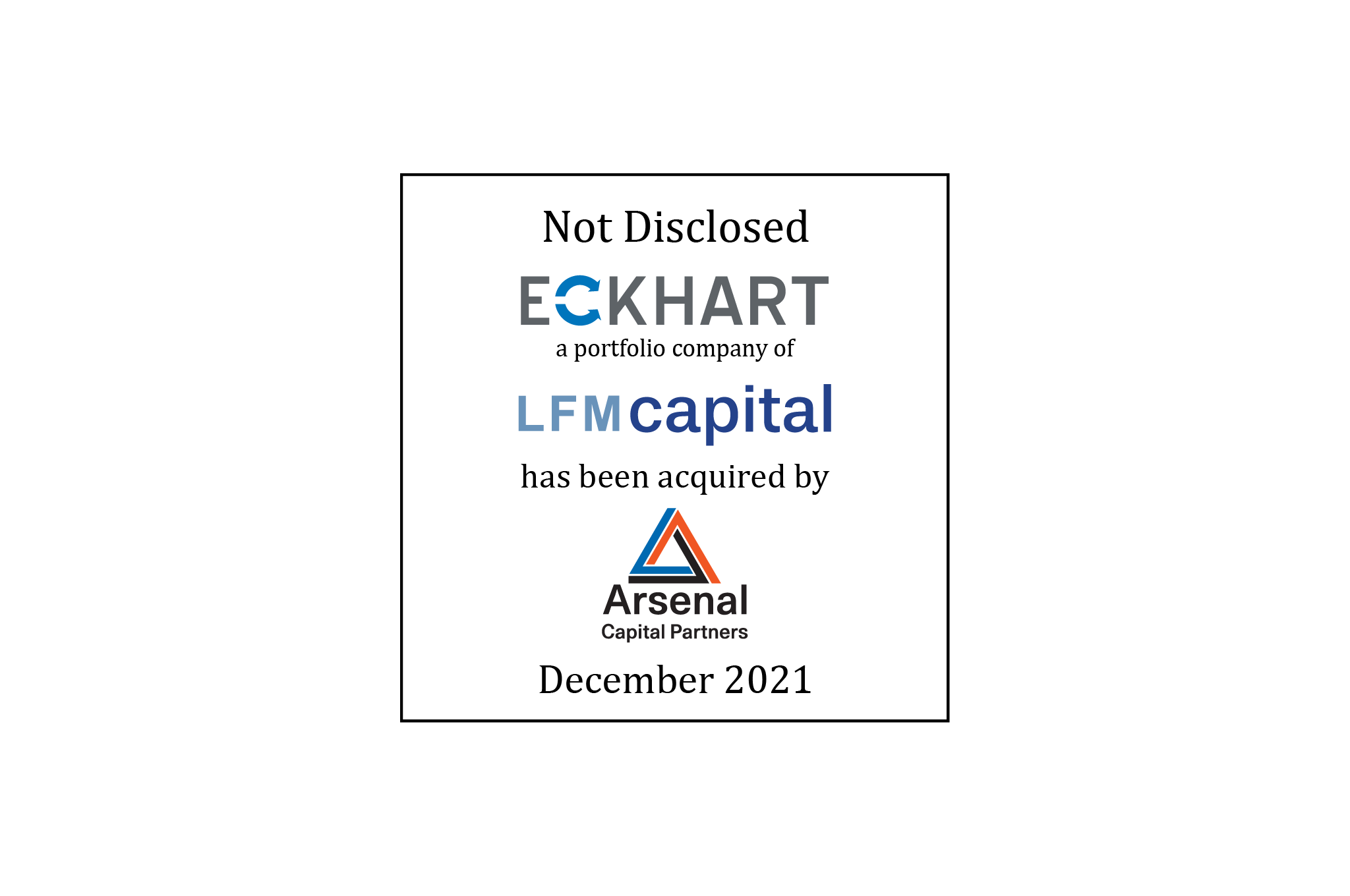 William Blair acted as the exclusive financial advisor to Eckhart Holdings, Inc. (Eckhart), a portfolio company of LFM Capital, in connection with its sale to Arsenal Capital Partners (Arsenal). The transaction closed on December 23, 2021.
About the Companies
Eckhart, based in Warren, Michigan, designs, builds, and sustains advanced industrial solutions used to solve complex manufacturing needs. Eckhart's proven portfolio of Industry 4.0 technology includes autonomous guided vehicles (AGVs), collaborative robot systems, traditional robotics, assembly automation & simulation, 3D printing tool development & production, and Factory of the Future consulting for the world's largest manufacturers.
LFM Capital is a private equity firm based in Nashville, Tennessee. The firm's mission is to partner with portfolio company management to develop and build world-class operations through a combination of manufacturing and operations excellence and targeted growth and expansion strategies.
Arsenal is a leading private equity firm that specializes in investments in middle-market industrials and healthcare companies. Since its inception in 2000, Arsenal has raised institutional equity investment funds of more than $9.7 billion, completed more than 250 platform and add-on investments, and achieved more than 30 realizations. The firm works with management teams to build strategically important companies with leading market positions, high growth, and high value-add.
Learn more about our industrial growth products investment banking expertise.