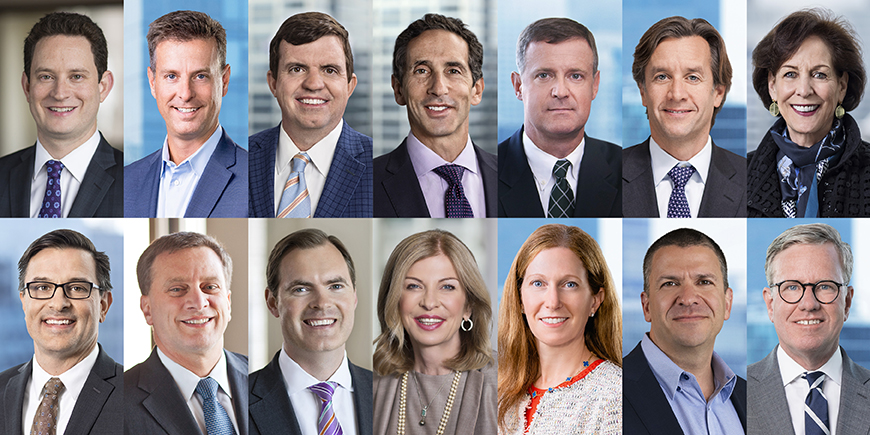 Barron's magazine ranked 14 William Blair advisors as top in state in its 2023 list released on March 11. Honorees were from Illinois and Georgia.
This is the first year David Brown (Chicago), John Cimaroli (Chicago), Tony Hoban (Chicago), and Cameron McKinney (Chicago) were ranked by the magazine.
John Cultra (Chicago), Daniel Grant (Chicago), Steve Jesanis (Chicago), Louise Lane (Chicago), Brian Marshall (Chicago), Tom Marx (Chicago), Carlette McMullan (Chicago), Jackie Moss (Chicago), Craig Savage (Atlanta), and Tom Wilson (Chicago) have made the top state list previously. Cultra and Wilson topped the Illinois list.
"Congratulations to these advisors on making this nationally recognized listing," said Ryan DeVore, global head of William Blair's Private Wealth Management group. "It is a well-deserved honor. They and their teams continually deliver thoughtful, integrated wealth planning strategies for clients, drawing on the firm's rich heritage and global resources—hallmarks of William Blair wealth management services."
William Blair now serves wealth clients in 10 U.S. cities beyond the firm's Chicago headquarters to better focus on individuals and their families within the communities where they live and work.
Barron's top state advisor rankings are based on several factors, including assets under management and the quality of the advisors' practices.
The 14 advisors have an average tenure of three decades in financial services and 25 years at William Blair. They serve individuals, families, organizations, and foundations to help them achieve their financial goals, strengthen family legacies, and endow their clients' charitable activities.